Noctilucent Clouds
Having previewed Noctilucent Clouds (NLCs) in our Weekly Guide to the Night Sky and Noctilucent clouds are back article this week, here are some of your images we've received so far!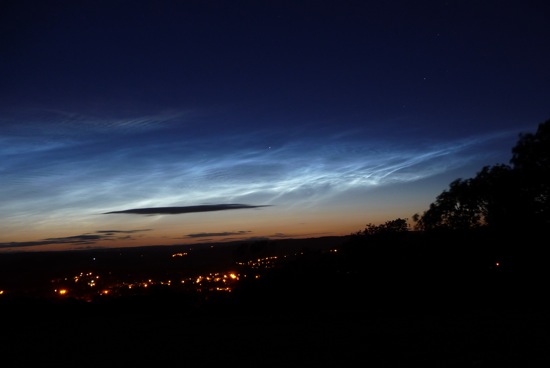 17/18 June, looking over Hexham, Northumberland. Image details: Panasonic TZ5 compact digital camera, 15 seconds at ISO 100 (Starry Sky setting). Taken by Peter Vasey.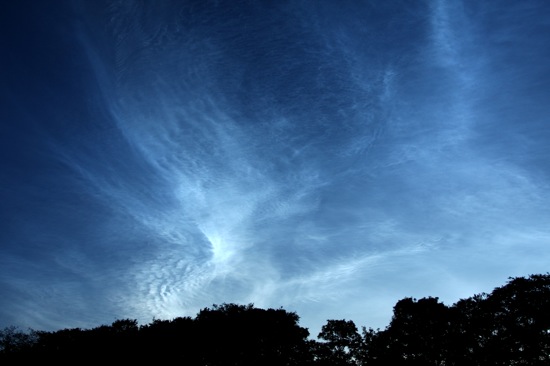 "Absolutely breathtaking! The NLC display of June 17-18 was so extensive that I could have done with a wider angle lens," says Alan Tough of Elgin, Scotland. Equipment used: Canon EOS 40D, 24-60 mm Sigma EX DG lens. Exposure details: 2 Secs @ f/3.2, ISO-200.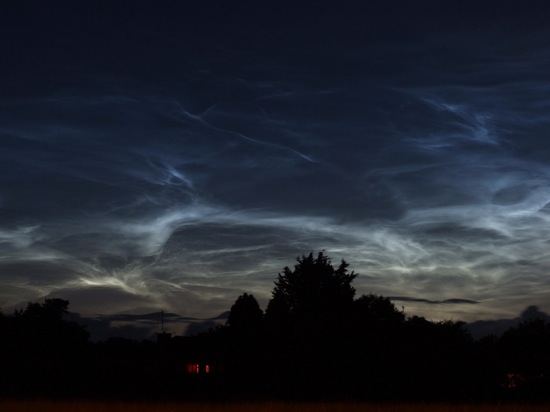 Martin McKenna took this beautiful image on 18/19 June from Maghera, Northern Ireland. "These could be seen moving in real time with the naked eye while casting shadows," he says. "The multi-colours, consisting of blue, gold, yellow, green and white, could be seen reflecting off passing tropospheric cloud which was amazing. It was the sight of a life time for me."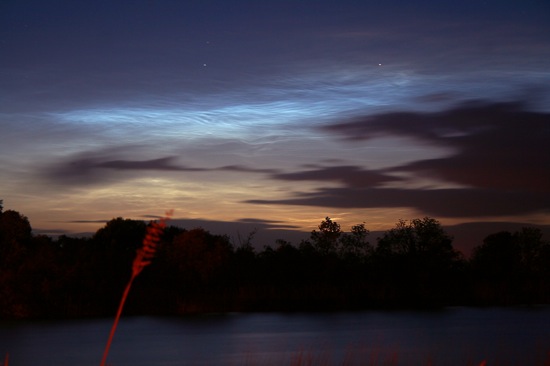 This fantastic display was captured by Dave Radwell at Lough Derg, Portumma, Northern Ireland on 19 June at 00:40 BST using a Canon 350D, 30" exp, 27mm Canon lens, and processed in Photoshop.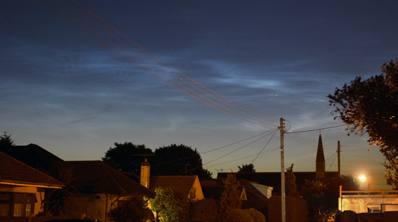 Left: Notilucent clouds seen in the evening of 16 June, imaged by Nik Szymanek.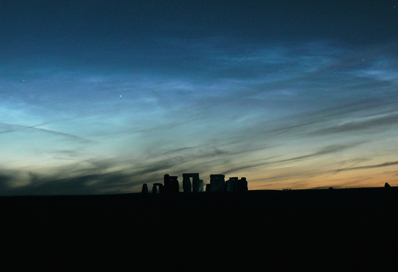 Right: Noctilucent clouds over Stonehenge on 16 June, imaged by Grant Privett with a 60-second exposure using a Lumix DMC-FZ7 camera.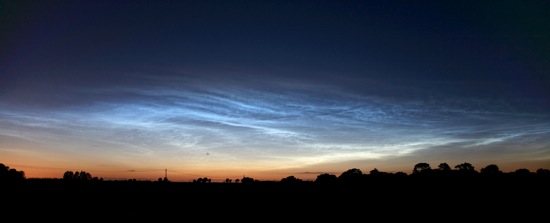 Above and below imaged by Jamie Cooper on 17 June from Northamptonshire.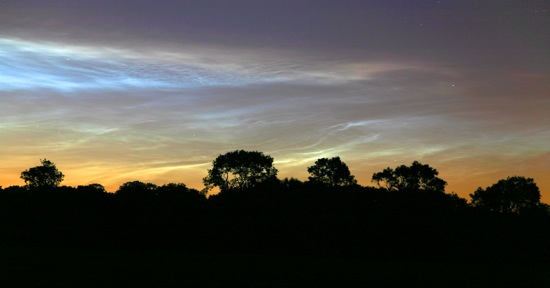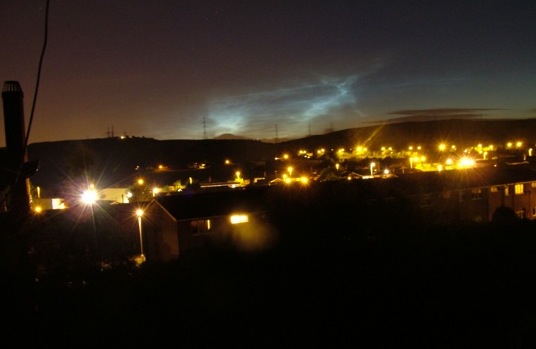 Andrew Carroll took this image at 12am UHT on 18 June facing due north from Mottram in Longdendale using a Fuji s7000, iso 200, 15 second exposure.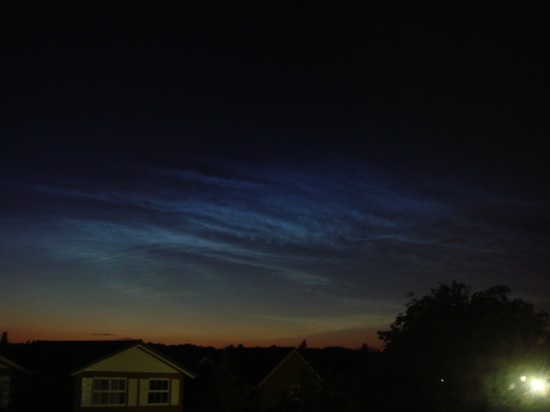 This image was taken on 17 June 2009 in Bournville, Birmingham at 22.17 BST by Mark Thurston using a handheld Sony DSC-T10 digital camera at ISO 125 with a 2 second exposure at f/3.5.
If you'd like to see your images featured on this page please email your pictures saved as JPG, TIF or GIF files to gallery2009<at>astronomynow.com with observation and technical details such as exposure time, telescope and camera type.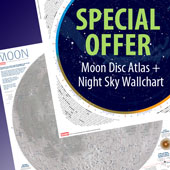 The Planets


From tiny Mercury to distant Neptune and Pluto, The Planets profiles each of the Solar System's members in depth, featuring the latest imagery from space missions. The tallest mountains, the deepest canyons, the strongest winds, raging atmospheric storms, terrain studded with craters and vast worlds of ice are just some of the sights you'll see on this 100-page tour of the planets.


GET YOUR COPY


Hubble Reborn


Hubble Reborn takes the reader on a journey through the Universe with spectacular full-colour pictures of galaxies, nebulae, planets and stars as seen through Hubble's eyes, along the way telling the dramatic story of the space telescope, including interviews with key scientists and astronauts.


GET YOUR COPY


3D Universe


Witness the most awesome sights of the Universe as they were meant to be seen in this 100-page extravaganza of planets, galaxies and star-scapes, all in 3D!


GET YOUR COPY