On Sale Now!





The October 2014 issue of Astronomy Now is on sale! Order direct from our store (free 1st class post & to UK addresses). Astronomy Now is the only astronomy magazine specially designed to be read on tablets and phones. Download the app from Google Play Store or the Apple App Store.





Top Stories





Earthshine used to test life detection method
...By imagining the Earth as an exoplanet, scientists observing our planet's reflected light on the Moon with ESO's Very Large Telescope have demonstrated a way to detect life on other worlds...
READ MORE

Solid buckyballs discovered in space
...Astronomers using NASA's Spitzer Space Telescope have detected a particular type of molecule, given the nickname "buckyball", in a solid form for the first time...
READ MORE

Steamy water-world gets the Hubble treatment
...Hubble Space Telescope observations of a 7 Earth-mass planet find an unusual water-rich world swathed in a thick, steamy atmosphere...
READ MORE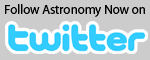 Comet ISON brightens; now a binocular object!
BY MARK ARMSTRONG
ASTRONOMY NOW
Posted: 12 November 2013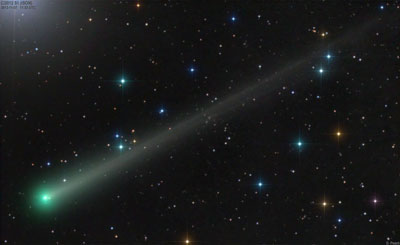 Comet ISON imaged on November 7 by Damian Peach.
Comet 2012 S1 (ISON) appears to be finally getting its act together and looking like a comet should as it heads for a hot date with the Sun on 28 November. ISON is now shining at magnitude +8, making it visible as a soft glow in 10x50 binoculars. The comet's tail has lengthened to at least half a degree, the width of the full Moon and the coma is around five to seven arcminutes across. Astronomers report that the rate of ISON's gas production has increased rapidly over the last several days which, according to one scientist, could indicate melting of deeper layers of ice. ISON was reported to be intact still last month, so this enhanced activity does not appear to be the result of any disruption or breaking up of the comet, astronomers added.
ISON is a morning object right now in Virgo and this coming morning, 12th to 13th, it will be within four degree of Porrima (gamma Virginis, mag. +2.7). ISON rises around 3.30am GMT (London), almost four hours ahead of the Sun, and by the end of the astronomical night at 5.15am (Sun 18 degrees below the horizon) it has climbed 15 degrees clear of the east-north-east horizon. By the time the morning twilight curtails further observation around 6am, ISON is 20 degrees up. Let's hope for clear skies in the next week or so as soon after mid-month it becomes too low over the horizon to observe as it zooms east through Virgo, passing very close to Spica on the morning of 18 November. If ISON survives perihelion passage on 28 November it will reappear in early December into bright morning skies in Scorpius.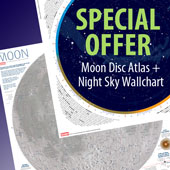 The Planets


From tiny Mercury to distant Neptune and Pluto, The Planets profiles each of the Solar System's members in depth, featuring the latest imagery from space missions. The tallest mountains, the deepest canyons, the strongest winds, raging atmospheric storms, terrain studded with craters and vast worlds of ice are just some of the sights you'll see on this 100-page tour of the planets.


GET YOUR COPY


Hubble Reborn


Hubble Reborn takes the reader on a journey through the Universe with spectacular full-colour pictures of galaxies, nebulae, planets and stars as seen through Hubble's eyes, along the way telling the dramatic story of the space telescope, including interviews with key scientists and astronauts.


GET YOUR COPY


3D Universe


Witness the most awesome sights of the Universe as they were meant to be seen in this 100-page extravaganza of planets, galaxies and star-scapes, all in 3D!


GET YOUR COPY