Top Stories





Earthshine used to test life detection method
...By imagining the Earth as an exoplanet, scientists observing our planet's reflected light on the Moon with ESO's Very Large Telescope have demonstrated a way to detect life on other worlds...
READ MORE

Solid buckyballs discovered in space
...Astronomers using NASA's Spitzer Space Telescope have detected a particular type of molecule, given the nickname "buckyball", in a solid form for the first time...
READ MORE

Steamy water-world gets the Hubble treatment
...Hubble Space Telescope observations of a 7 Earth-mass planet find an unusual water-rich world swathed in a thick, steamy atmosphere...
READ MORE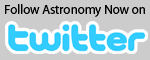 Bright nova in Delphinus
BY KEITH COOPER
ASTRONOMY NOW
Posted: 15 August 2013



Location of the bright nova in Delphinus. AN graphic Greg Smye-Rumsby.
A new nova has appeared in the constellation Delphinus. Currently estimated to be at magnitude +6, it is possible that the nova could brighten even further to become visible to the naked eye in dark skies.
Novae are outbursting stars, when a compact white dwarf star accretes so much material from a close companion that it undergoes a thermonuclear explosion on its surface that suddenly leads to the star brightening. This new nova was discovered on 14 August by Koichi Itagaki, an amateur astronomer from Japan.
Delphinus is a well known yet small constellation just east of the Summer Triangle and the nova's exact position is RA 20h 23m 30.7s, Dec +20° 46' 03". It's not the first nova to have been found in Delphinus either; the great British observer George Alcock discovered the nova HR Del in 1967, the first of his novae discoveries.
Careful monitoring of the novae will now take place to see how bright it does become. You can submit magnitude estimates to both the British Astronomical Association's Variable Star Section (http://www.britastro.org/vss/) or the American Association of Variable Stars (www.aavso.org).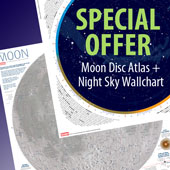 The Planets


From tiny Mercury to distant Neptune and Pluto, The Planets profiles each of the Solar System's members in depth, featuring the latest imagery from space missions. The tallest mountains, the deepest canyons, the strongest winds, raging atmospheric storms, terrain studded with craters and vast worlds of ice are just some of the sights you'll see on this 100-page tour of the planets.


GET YOUR COPY


Hubble Reborn


Hubble Reborn takes the reader on a journey through the Universe with spectacular full-colour pictures of galaxies, nebulae, planets and stars as seen through Hubble's eyes, along the way telling the dramatic story of the space telescope, including interviews with key scientists and astronauts.


GET YOUR COPY


3D Universe


Witness the most awesome sights of the Universe as they were meant to be seen in this 100-page extravaganza of planets, galaxies and star-scapes, all in 3D!


GET YOUR COPY