On Sale Now!





The October 2014 issue of Astronomy Now is on sale! Order direct from our store (free 1st class post & to UK addresses). Astronomy Now is the only astronomy magazine specially designed to be read on tablets and phones. Download the app from Google Play Store or the Apple App Store.





Top Stories





Earthshine used to test life detection method
...By imagining the Earth as an exoplanet, scientists observing our planet's reflected light on the Moon with ESO's Very Large Telescope have demonstrated a way to detect life on other worlds...
READ MORE

Solid buckyballs discovered in space
...Astronomers using NASA's Spitzer Space Telescope have detected a particular type of molecule, given the nickname "buckyball", in a solid form for the first time...
READ MORE

Steamy water-world gets the Hubble treatment
...Hubble Space Telescope observations of a 7 Earth-mass planet find an unusual water-rich world swathed in a thick, steamy atmosphere...
READ MORE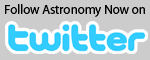 ESA's Herschel resolves sharp view of Andromeda
ESA PRESS RELEASE
Posted: 29 January 2013


In this new view of the Andromeda galaxy from ESA's Herschel space observatory, cool lanes of forming stars are revealed in the finest detail yet.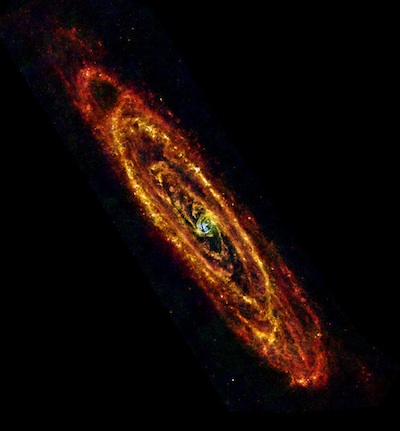 ESA Herschel space observatory image of Andromeda (M31) using both PACS and SPIRE instruments to observe at infrared wavelengths of 70 mm (blue), 100 mm (green) and 160 mm and 250 mm combined (red). The image spans approximately 1 x 3 degrees. Credit: ESA/Herschel/PACS & SPIRE Consortium, O. Krause, HSC, H. Linz

Andromeda, also known as M31, is the nearest major galaxy to our own Milky Way at a distance of 2.5 million light-years, making it an ideal natural laboratory to study star formation and galaxy evolution.
Sensitive to the far-infrared light from cool dust mixed in with gas, Herschel seeks out clouds of gas where stars are born. The new image reveals some of the very coldest dust in the galaxy - only a few tens of degrees above absolute zero - coloured red in this image.
By comparison, warmer regions such as the densely populated central bulge, home to older stars, take on a blue appearance.
Intricate structure is present throughout the 200 000 light-year-wide galaxy with star-formation zones organised in spiral arms and at least five concentric rings, interspersed with dark gaps where star formation is absent.
Host to several hundred billion stars, this new image of Andromeda clearly shows that many more stars will soon spark into existence.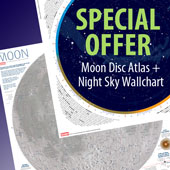 The Planets


From tiny Mercury to distant Neptune and Pluto, The Planets profiles each of the Solar System's members in depth, featuring the latest imagery from space missions. The tallest mountains, the deepest canyons, the strongest winds, raging atmospheric storms, terrain studded with craters and vast worlds of ice are just some of the sights you'll see on this 100-page tour of the planets.


GET YOUR COPY


Hubble Reborn


Hubble Reborn takes the reader on a journey through the Universe with spectacular full-colour pictures of galaxies, nebulae, planets and stars as seen through Hubble's eyes, along the way telling the dramatic story of the space telescope, including interviews with key scientists and astronauts.


GET YOUR COPY


3D Universe


Witness the most awesome sights of the Universe as they were meant to be seen in this 100-page extravaganza of planets, galaxies and star-scapes, all in 3D!


GET YOUR COPY