Top Stories





Earthshine used to test life detection method
...By imagining the Earth as an exoplanet, scientists observing our planet's reflected light on the Moon with ESO's Very Large Telescope have demonstrated a way to detect life on other worlds...
READ MORE

Solid buckyballs discovered in space
...Astronomers using NASA's Spitzer Space Telescope have detected a particular type of molecule, given the nickname "buckyball", in a solid form for the first time...
READ MORE

Steamy water-world gets the Hubble treatment
...Hubble Space Telescope observations of a 7 Earth-mass planet find an unusual water-rich world swathed in a thick, steamy atmosphere...
READ MORE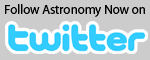 Mars Reconnaissance Orbiter spots fresh impact crater
BY STEPHEN CLARK
SPACEFLIGHT NOW
Posted: 12 November 2012


A high-resolution telescope mounted on NASA's Mars Reconnaissance Orbiter has uncovered the scarred impact site formed when a rocky bolide struck the Martian surface.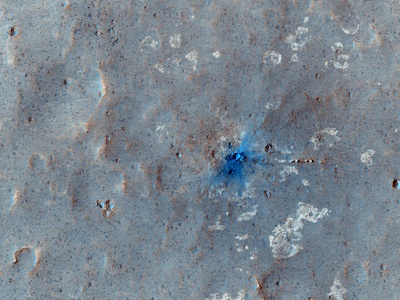 This observation shows a cluster of impact craters formed between August 2005 and November 2010. Check out the high-resolution version of the image. Credit: NASA/JPL/University of Arizona

The HiRISE camera on MRO collects sharp imagery of the Martian surface, resolving objects as small as about 3 feet across.
Run by the University of Arizona, the instrument takes pictures of Mars in swaths. Scientists analyzing the imagery have occasionally spotted changes in terrain when comparing new pictures with previous data, revealing ongoing geologic activity, dust devils, and water and ice.
The HiRISE team released this image of an impact site last week. It formed some time between August 2005 and November 2010, the team said.
"The dark ejecta is obvious while the larger dark spot here is subtle," wrote Alfred McEwen, principal investigator for HiRISE.
"There is a tight cluster of craters rather than a single crater because rocky bolides often break up in the Martian atmosphere," McEwen wrote.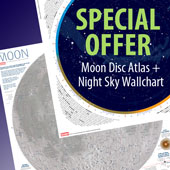 The Planets


From tiny Mercury to distant Neptune and Pluto, The Planets profiles each of the Solar System's members in depth, featuring the latest imagery from space missions. The tallest mountains, the deepest canyons, the strongest winds, raging atmospheric storms, terrain studded with craters and vast worlds of ice are just some of the sights you'll see on this 100-page tour of the planets.


GET YOUR COPY


Hubble Reborn


Hubble Reborn takes the reader on a journey through the Universe with spectacular full-colour pictures of galaxies, nebulae, planets and stars as seen through Hubble's eyes, along the way telling the dramatic story of the space telescope, including interviews with key scientists and astronauts.


GET YOUR COPY


3D Universe


Witness the most awesome sights of the Universe as they were meant to be seen in this 100-page extravaganza of planets, galaxies and star-scapes, all in 3D!


GET YOUR COPY