On Sale Now!





The October 2014 issue of Astronomy Now is on sale! Order direct from our store (free 1st class post & to UK addresses). Astronomy Now is the only astronomy magazine specially designed to be read on tablets and phones. Download the app from Google Play Store or the Apple App Store.





Top Stories





Earthshine used to test life detection method
...By imagining the Earth as an exoplanet, scientists observing our planet's reflected light on the Moon with ESO's Very Large Telescope have demonstrated a way to detect life on other worlds...
READ MORE

Solid buckyballs discovered in space
...Astronomers using NASA's Spitzer Space Telescope have detected a particular type of molecule, given the nickname "buckyball", in a solid form for the first time...
READ MORE

Steamy water-world gets the Hubble treatment
...Hubble Space Telescope observations of a 7 Earth-mass planet find an unusual water-rich world swathed in a thick, steamy atmosphere...
READ MORE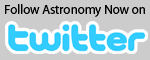 Fireworks from the Taurids meteor shower
BY MARK ARMSTRONG
ASTRONOMY NOW
Posted: 5 November 2012


The Taurids light up the sky all month, with the first peak on 5 November becoming lost amongst the bonfire festivities. The second peak arrives on 12 November. AN graphic by Greg Smye-Rumsby.
The Taurids meteor shower is active this month with a double radiant and a double peak and although not one of the major showers in the meteor calendar, it's worth observing with rates of perhaps 5-10 meteors per hour amongst all the artificial fireworks on bonfire night and then a week later.
The Southern Taurids come first on the 5/6 November, with the activity expected to peak around midnight with the radiant lying in western Taurus about ten degrees south of the naked-eye open cluster the Pleiades (M45). The radiant culminates around 12.30am at a decent altitude 54 degrees above the southern horizon but unfortunately a waning, 60 percent illuminated gibbous moon rises around 10pm and will increasingly interfere with watches as the night wears on. The good news is that the tiny fragments burning up in the Earth's atmosphere, debris from the periodic comet 2P/Encke, often produce bright events, fireballs even, and so could punch through the hazy, smoky, moonlit skies. Taurid meteors are also the slowest, with velocities around 25-30 kilometres per second.
The Northern Taurids peak on the night of 12/13 November are are slightly richer than their southern counterpart with a ZHR of 15 as opposed to 10. The radiant lies eight degrees or so further north close to M45 again near Taurus' border with Aries and will culminate at midnight over 60 degrees up. Watches on this night should be more productive as the Moon is new and local skies should be free of all the smoke blighting the Southern Taurids. Coincidentally, November is one of the best months for high sporadic rates, the ever-present background, random shooting stars.
As with observing any meteor shower the best advice is not to stare at the actual radiant but at an altitude of 50 degrees (about the same altitude of the Pole Star from the UK) and 30-40 degrees to one side of shower radiant (the width of a fist held at arm's length is about ten degrees).
November nights can be bone-chilling so be well prepared, especially if you are travelling to a dark site to make your watch. Wrap up well in layers of warm, dry clothing and keeping hands, feet and head warm is essential! Perhaps bring a flask of tea and a snack or two to sustain you if fatigue sets in. Most observers observe from a deck chair or garden lounger and hopefully you won't be so comfortable as to fall asleep! Our greatest ever comet and nova discoverer George Alcock often observed lying on a railway sleeper, the discomfort ensuring he stayed alert but perhaps this is unnecessary this time! If your observing site is a dark one, well away from nearby sources of artificial light then lucky you. If not then try to find a spot where any streetlight or neighbours' security lights are not in your direct vision as it's vital to try to preserve your dark adaption to enable the fainter meteors to be seen. Many people just prefer to observe for fun but if you would like to 'do some science', then check out the advice on the British Astronomical Associations Meteor Section web site at britastro.org.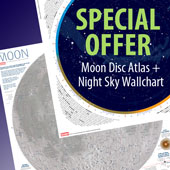 The Planets


From tiny Mercury to distant Neptune and Pluto, The Planets profiles each of the Solar System's members in depth, featuring the latest imagery from space missions. The tallest mountains, the deepest canyons, the strongest winds, raging atmospheric storms, terrain studded with craters and vast worlds of ice are just some of the sights you'll see on this 100-page tour of the planets.


GET YOUR COPY


Hubble Reborn


Hubble Reborn takes the reader on a journey through the Universe with spectacular full-colour pictures of galaxies, nebulae, planets and stars as seen through Hubble's eyes, along the way telling the dramatic story of the space telescope, including interviews with key scientists and astronauts.


GET YOUR COPY


3D Universe


Witness the most awesome sights of the Universe as they were meant to be seen in this 100-page extravaganza of planets, galaxies and star-scapes, all in 3D!


GET YOUR COPY