Top Stories





Earthshine used to test life detection method
...By imagining the Earth as an exoplanet, scientists observing our planet's reflected light on the Moon with ESO's Very Large Telescope have demonstrated a way to detect life on other worlds...
READ MORE

Solid buckyballs discovered in space
...Astronomers using NASA's Spitzer Space Telescope have detected a particular type of molecule, given the nickname "buckyball", in a solid form for the first time...
READ MORE

Steamy water-world gets the Hubble treatment
...Hubble Space Telescope observations of a 7 Earth-mass planet find an unusual water-rich world swathed in a thick, steamy atmosphere...
READ MORE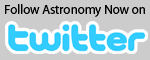 Self portraits by NASA's Curiosity Mars rover
NASA/JPL IMAGE RELEASE
Posted: 10 September 2012


See the full resolution image. Image: NASA/JPL-Caltech/Malin Space Science Systems.
This view of the three left wheels of NASA's Mars rover Curiosity combines two images that were taken by the rover's Mars Hand Lens Imager (MAHLI) during the 34th Martian day, or sol, of Curiosity's work on Mars (September 9, 2012). In the distance is the lower slope of Mount Sharp.
The camera is located in the turret of tools at the end of Curiosity's robotic arm. The Sol 34 imaging by MAHLI was part of a week-long set of activities for characterizing the movement of the arm in Mars conditions.
The main purpose of Curiosity's MAHLI camera is to acquire close-up, high-resolution views of rocks and soil at the rover's Gale Crater field site. The camera is capable of focusing on any target at distances of about 0.8 inch (2.1 centimeters) to infinity, providing versatility for other uses, such as views of the rover itself from different angles.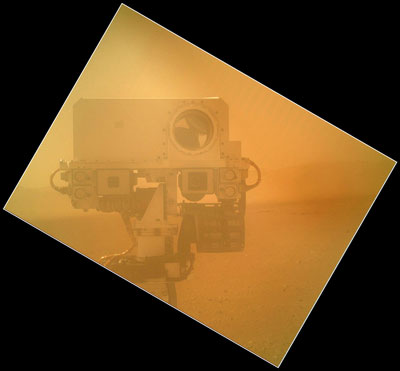 See the full resolution image. Image: NASA/JPL-Caltech/Malin Space Science Systems.
On Sol 32 (September 7, 2012) the Curiosity rover used a camera located on its arm to obtain this self portrait. The image of the top of Curiosity's Remote Sensing Mast, showing the Mastcam and Chemcam cameras, was acquired by MAHLI. The angle of the frame reflects the position of the MAHLI camera on the arm when the image was taken. The image was acquired while MAHLI's clear dust cover was closed.
The image was taken on a day when MAHLI and other instruments and tools on the turret were being inspected using the rover's Mastcams and Navcams. The MAHLI cover was in the closed position in order to inspect the dust cover to esure that the cover, its hinge, and the volume it sweeps when it opens are clear of debris.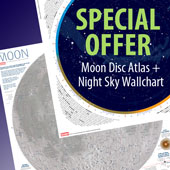 The Planets


From tiny Mercury to distant Neptune and Pluto, The Planets profiles each of the Solar System's members in depth, featuring the latest imagery from space missions. The tallest mountains, the deepest canyons, the strongest winds, raging atmospheric storms, terrain studded with craters and vast worlds of ice are just some of the sights you'll see on this 100-page tour of the planets.


GET YOUR COPY


Hubble Reborn


Hubble Reborn takes the reader on a journey through the Universe with spectacular full-colour pictures of galaxies, nebulae, planets and stars as seen through Hubble's eyes, along the way telling the dramatic story of the space telescope, including interviews with key scientists and astronauts.


GET YOUR COPY


3D Universe


Witness the most awesome sights of the Universe as they were meant to be seen in this 100-page extravaganza of planets, galaxies and star-scapes, all in 3D!


GET YOUR COPY