On Sale Now!





The October 2014 issue of Astronomy Now is on sale! Order direct from our store (free 1st class post & to UK addresses). Astronomy Now is the only astronomy magazine specially designed to be read on tablets and phones. Download the app from Google Play Store or the Apple App Store.





Top Stories





Earthshine used to test life detection method
...By imagining the Earth as an exoplanet, scientists observing our planet's reflected light on the Moon with ESO's Very Large Telescope have demonstrated a way to detect life on other worlds...
READ MORE

Solid buckyballs discovered in space
...Astronomers using NASA's Spitzer Space Telescope have detected a particular type of molecule, given the nickname "buckyball", in a solid form for the first time...
READ MORE

Steamy water-world gets the Hubble treatment
...Hubble Space Telescope observations of a 7 Earth-mass planet find an unusual water-rich world swathed in a thick, steamy atmosphere...
READ MORE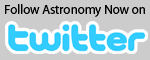 Peculiar objects lurk in Tarantula Nebula
DR EMILY BALDWIN
ASTRONOMY NOW
Posted: 28 March 2012


PhD student Paul Dunstall of Queen's University Belfast has identified a number of stellar objects that "shouldn't exist" in the nearby Tarantula Nebula region of the Large Magellanic Cloud.

Also known as 30 Dodarus (30 Dor), this region is well known as a site of active star formation. Dunstall's research uses data from the VLT-FLAMES survey, a European Southern Observatory survey of over 900 stars in 30 Dor.


Paul Dunstall talks to Astronomy Now about "peculiar objects" he has identified in the Tarantula Nebula.

"My project was to search for binary stars, but I came across peculiar objects that caught my attention which I wanted to pursue further," Dunstall told Astronomy Now during this week's National Astronomy Meeting in Manchester. "The most unusual object is what we call a B[e] supergiant star, which is a massive star with a lot of dust and gas around it, but what is even more peculiar is that it exists in a binary star system. We have evidence of these supergiants and evidence of interacting binaries already, but this seems to be the first time we've got them together."

Dunstall adds that these objects are "spewing matter everywhere" and constantly accreting matter onto each other making it difficult to decipher what is happening behind the thick veil of gas and dust, but the binary companion is likely even more massive than the B[e] supergiant.

Other peculiar objects identified in 30 Dor include blue supergiants that "shouldn't exist" in a short period binary system, and a runaway star likely ejected from a binary system after its companion exploded as a supernova.

"I'm still finding more objects," says Dunstall. "They really get you thinking and spark ideas amongst other people."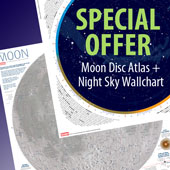 The Planets


From tiny Mercury to distant Neptune and Pluto, The Planets profiles each of the Solar System's members in depth, featuring the latest imagery from space missions. The tallest mountains, the deepest canyons, the strongest winds, raging atmospheric storms, terrain studded with craters and vast worlds of ice are just some of the sights you'll see on this 100-page tour of the planets.


GET YOUR COPY


Hubble Reborn


Hubble Reborn takes the reader on a journey through the Universe with spectacular full-colour pictures of galaxies, nebulae, planets and stars as seen through Hubble's eyes, along the way telling the dramatic story of the space telescope, including interviews with key scientists and astronauts.


GET YOUR COPY


3D Universe


Witness the most awesome sights of the Universe as they were meant to be seen in this 100-page extravaganza of planets, galaxies and star-scapes, all in 3D!


GET YOUR COPY