Top Stories





Earthshine used to test life detection method
...By imagining the Earth as an exoplanet, scientists observing our planet's reflected light on the Moon with ESO's Very Large Telescope have demonstrated a way to detect life on other worlds...
READ MORE

Solid buckyballs discovered in space
...Astronomers using NASA's Spitzer Space Telescope have detected a particular type of molecule, given the nickname "buckyball", in a solid form for the first time...
READ MORE

Steamy water-world gets the Hubble treatment
...Hubble Space Telescope observations of a 7 Earth-mass planet find an unusual water-rich world swathed in a thick, steamy atmosphere...
READ MORE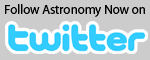 Peak District monolith is astronomically aligned
DR EMILY BALDWIN
ASTRONOMY NOW
Posted: 28 March 2012


A 2.2 metre high monolith located in the Peak District National Park is a 4,000 year old astronomical marker that points to geographic south, say researchers at the Nottingham Trent University.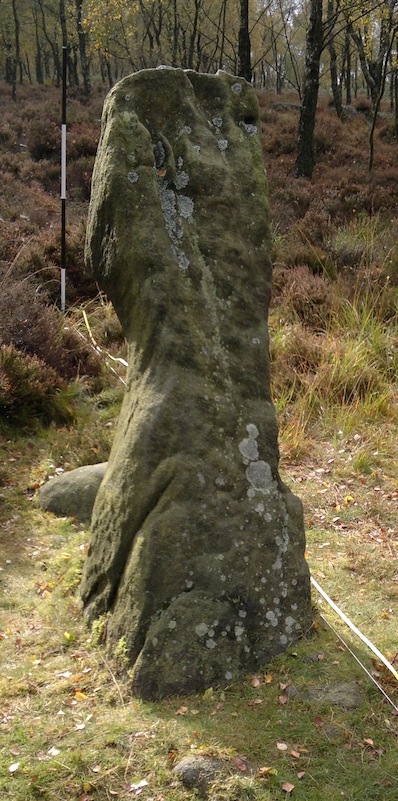 Gardom monolith: View towards the south. This image shows how the north-facing side remains in shadow in the winter half year even during midday. Image: D. Brown/Nottingham Trent University.

The triangular-shaped monolith is situated at Gardom's Edge, less than an hour's drive from Manchester, where the National Astronomy Meeting is being held this week. Presenting the findings, Daniel Brown explained that the orientation and inclination of the monolith's slope is aligned to the altitude of the Sun at mid-summer.

"The stone would have been an ideal marker for a social arena for seasonal gatherings," he told the conference. "It's not a sundial in the sense that people would have used it to determine an exact time. We think that it was set in position to give a symbolic meaning to its location, a bit like the way that some religious buildings are aligned in a specific direction for symbolic reasons."

Brown and colleagues carried out a survey of the surface surrounding the monolith that revealed 'packing stones', suggesting that the monolith was deliberately oriented in this position. Meanwhile illumination models of the stone through the seasons over the last four millennia find that the during winter the slanted side remains in shadow, and during summer it is illuminated only in the morning and afternoon. Around midsummer, however, it lies in sunshine all day.

Nearby there are Bronze Age roundhouses and a late Neolithic enclosure, examples of lengthy human habitation of the region. But while humankind may not have had a thorough grasp of the planets and orbits like modern-day astronomers do today, the monolith shows that they at least understood the way the relative positions of the Sun and Moon changed with the seasons.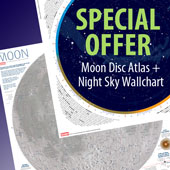 The Planets


From tiny Mercury to distant Neptune and Pluto, The Planets profiles each of the Solar System's members in depth, featuring the latest imagery from space missions. The tallest mountains, the deepest canyons, the strongest winds, raging atmospheric storms, terrain studded with craters and vast worlds of ice are just some of the sights you'll see on this 100-page tour of the planets.


GET YOUR COPY


Hubble Reborn


Hubble Reborn takes the reader on a journey through the Universe with spectacular full-colour pictures of galaxies, nebulae, planets and stars as seen through Hubble's eyes, along the way telling the dramatic story of the space telescope, including interviews with key scientists and astronauts.


GET YOUR COPY


3D Universe


Witness the most awesome sights of the Universe as they were meant to be seen in this 100-page extravaganza of planets, galaxies and star-scapes, all in 3D!


GET YOUR COPY