Top Stories





Earthshine used to test life detection method
...By imagining the Earth as an exoplanet, scientists observing our planet's reflected light on the Moon with ESO's Very Large Telescope have demonstrated a way to detect life on other worlds...
READ MORE

Solid buckyballs discovered in space
...Astronomers using NASA's Spitzer Space Telescope have detected a particular type of molecule, given the nickname "buckyball", in a solid form for the first time...
READ MORE

Steamy water-world gets the Hubble treatment
...Hubble Space Telescope observations of a 7 Earth-mass planet find an unusual water-rich world swathed in a thick, steamy atmosphere...
READ MORE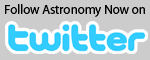 Supernova flares in M51
DR EMILY BALDWIN
ASTRONOMY NOW
Posted: 06 June 2011


A new supernova has exploded in the famous Whirlpool Galaxy, M51. Discovered independently by French amateur astronomer A Riou and the Palomar Transient Factory on 31 May, the supernova has been designated SN 2011dh and tentaively classed as a type II-L based on the amount of hydrogen in its spectrum, meaning the collapse and destruction of a massive star. At the time of discovery the supernova was magnitude +13.5.
Messier 51 in Canes Venatici is located 23 million light years away from Earth and is one of the most observed galaxies in the sky – it can be seen towards the west with the onset of darkness. SN 2011dh is the second supernova seen in M51 in the last six years.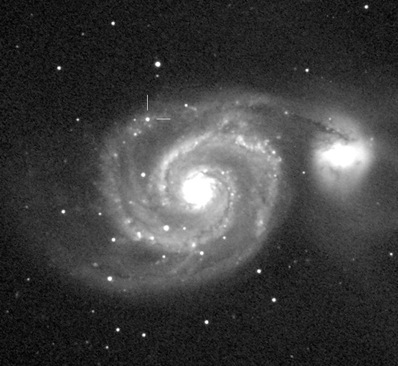 Supernova 2011dh in M51 taken on 3 June by Martin Mobberley.


If you imaged the supernova please send your images for consideration in our monthly Picture Gallery to gallery2011(at)astronomynow(dot)com. All images submitted will be posted online.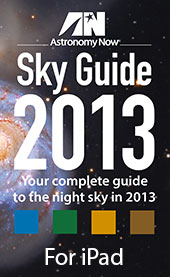 Infinity Rising
This special publication features the photography of British astro-imager Nik Szymanek and covers a range of photographic methods from basic to advanced. Beautiful pictures of the night sky can be obtained with a simple camera and tripod before tackling more difficult projects, such as guided astrophotography through the telescope and CCD imaging.


U.K. STORE

E.U. STORE

U.S. & WORLDWIDE STORE

Hubble Reborn

Hubble Reborn takes the reader on a journey through the Universe with spectacular full-colour pictures of galaxies, nebulae, planets and stars as seen through Hubble's eyes, along the way telling the dramatic story of the space telescope, including interviews with key scientists and astronauts.


U.K. STORE


E.U. STORE


U.S. & WORLDWIDE STORE


The Planets

From tiny Mercury to distant Neptune and Pluto, The Planets profiles each of the Solar System's members in depth, featuring the latest imagery from space missions. The tallest mountains, the deepest canyons, the strongest winds, raging atmospheric storms, terrain studded with craters and vast worlds of ice are just some of the sights you'll see on this 100-page tour of the planets.


U.K. STORE


E.U. STORE


U.S. & WORLDWIDE STORE


3D Universe

Witness the most awesome sights of the Universe as they were meant to be seen in this 100-page extravaganza of planets, galaxies and star-scapes, all in 3D!


U.K. STORE


E.U. STORE


U.S. & WORLDWIDE STORE


Mars rover poster
This new poster features some of the best pictures from NASA's amazing Mars Exploration Rovers Spirit and Opportunity.


U.K. STORE

E.U. STORE

U.S. & WORLDWIDE STORE