On Sale Now!





The October 2014 issue of Astronomy Now is on sale! Order direct from our store (free 1st class post & to UK addresses). Astronomy Now is the only astronomy magazine specially designed to be read on tablets and phones. Download the app from Google Play Store or the Apple App Store.





Top Stories





Earthshine used to test life detection method
...By imagining the Earth as an exoplanet, scientists observing our planet's reflected light on the Moon with ESO's Very Large Telescope have demonstrated a way to detect life on other worlds...
READ MORE

Solid buckyballs discovered in space
...Astronomers using NASA's Spitzer Space Telescope have detected a particular type of molecule, given the nickname "buckyball", in a solid form for the first time...
READ MORE

Steamy water-world gets the Hubble treatment
...Hubble Space Telescope observations of a 7 Earth-mass planet find an unusual water-rich world swathed in a thick, steamy atmosphere...
READ MORE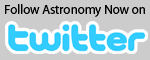 Stephan's Quintet: A galaxy collision in action
CHANDRA IMAGE RELEASE
Posted: JULY 10, 2009


This beautiful image gives a new look at Stephan's Quintet, a compact group of galaxies discovered about 130 years ago and located about 280 million light years from Earth.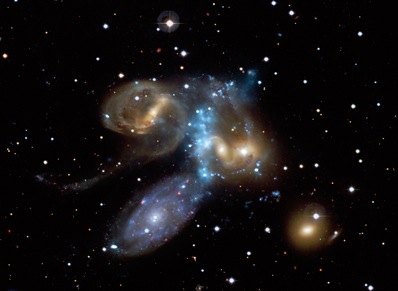 Image: X-ray (NASA/CXC/CfA/E.O'Sullivan); Optical (Canada-France-Hawaii-Telescope/Coelum)


The curved, light blue ridge running down the centre of the image shows X-ray data from the Chandra X-ray Observatory. Four of the galaxies in the group are visible in the optical image (yellow, red, white and blue) from the Canada-France-Hawaii Telescope. A labeled version identifies these galaxies (NGC 7317, NGC 7318a, NGC 7318b and NGC 7319) as well as a prominent foreground galaxy (NGC 7320) that is not a member of the group. The galaxy NGC 7318b is passing through the core of galaxies at almost 2 million miles per hour, and is thought to be causing the ridge of X-ray emission by generating a shock wave that heats the gas.

Additional heating by supernova explosions and stellar winds has also probably taken place in Stephan's Quintet. A larger halo of X-ray emission – not shown here – detected by ESA's XMM-Newton could be evidence of shock-heating by previous collisions between galaxies in this group. Some of the X-ray emission is likely also caused by binary systems containing massive stars that are losing material to neutron stars or black holes.

Stephan's Quintet provides a rare opportunity to observe a galaxy group in the process of evolving from an X-ray faint system dominated by spiral galaxies to a more developed system dominated by elliptical galaxies and bright X-ray emission. Being able to witness the dramatic effect of collisions in causing this evolution is important for increasing our understanding of the origins of the hot, X-ray bright halos of gas in groups of galaxies.

Stephan's Quintet shows an additional sign of complex interactions in the past, notably the long tails visible in the optical image. These features were probably caused by one or more passages through the galaxy group by NGC 7317.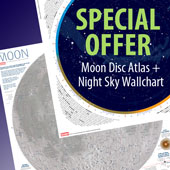 The Planets


From tiny Mercury to distant Neptune and Pluto, The Planets profiles each of the Solar System's members in depth, featuring the latest imagery from space missions. The tallest mountains, the deepest canyons, the strongest winds, raging atmospheric storms, terrain studded with craters and vast worlds of ice are just some of the sights you'll see on this 100-page tour of the planets.


GET YOUR COPY


Hubble Reborn


Hubble Reborn takes the reader on a journey through the Universe with spectacular full-colour pictures of galaxies, nebulae, planets and stars as seen through Hubble's eyes, along the way telling the dramatic story of the space telescope, including interviews with key scientists and astronauts.


GET YOUR COPY


3D Universe


Witness the most awesome sights of the Universe as they were meant to be seen in this 100-page extravaganza of planets, galaxies and star-scapes, all in 3D!


GET YOUR COPY