Top Stories





Earthshine used to test life detection method
...By imagining the Earth as an exoplanet, scientists observing our planet's reflected light on the Moon with ESO's Very Large Telescope have demonstrated a way to detect life on other worlds...
READ MORE

Solid buckyballs discovered in space
...Astronomers using NASA's Spitzer Space Telescope have detected a particular type of molecule, given the nickname "buckyball", in a solid form for the first time...
READ MORE

Steamy water-world gets the Hubble treatment
...Hubble Space Telescope observations of a 7 Earth-mass planet find an unusual water-rich world swathed in a thick, steamy atmosphere...
READ MORE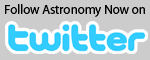 Recent life-friendly conditions on Mars
DR EMILY BALDWIN
ASTRONOMY NOW
Posted: JULY 1, 2009


Mars had significantly warmer weather in its recent past than previously thought, which could make for life-friendly conditions today.
By studying detailed images of landforms in the planet's equatorial regions, Matthew Balme, who is affiliated with the Open University in the UK and the Planetary Science Institute in Tucson, Arizona, showed that the features formed by melting of ice-rich soils in freeeze-thaw cycles as recently as two million years ago. The findings imply that Mars has not been locked in permafrost conditions for billions of years as had been previously suggested.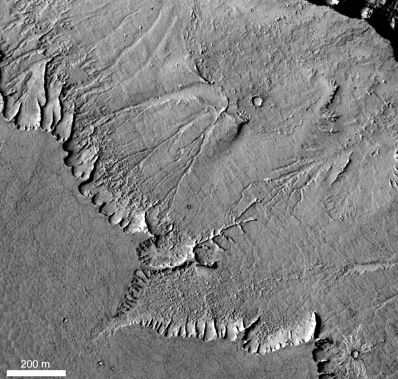 This HiRISE image shows evidence of water flowing on Mars just two to eight million years ago. Identical features are seen on Earth in permafrost regions of Canada and Siberia. Image: NASA/JPL/University of Arizona


"The features of this terrain were previously interpreted to be the result of volcanic processes," says Balme. "The amazingly detailed images from HiRISE show that the features are instead caused by the expansion and contraction of ice, and by thawing of ice-rich ground. This all suggests a very different climate to what we see today." HiRISE (High Resolution Imaging Science Experiment) flies onboard NASA's Mars Reconnaissance Orbiter.

The landforms were found in an outflow channel which could have been active as recently as two million years ago, and perhaps up to eight million years ago. Some of the images show polygon patterned surfaces, branched channels, blocky debris and mound or cone structures, all of which are common to landforms on Earth where permafrost terrain is melting.

"These observations demonstrate not only that there was ice near the Martian equator in the last few million years, but also that the ice melted to form liquid water and then refroze," says Balme. "And this probably happened for many cycles. Given that liquid water seems to be essential for life, these kinds of environments could be a great place to look for evidence of past life on Mars."

Since liquid water is essential to life as we know it, and Mars was apparently wetter in more recent and warmer climes, things look good for the quest for life on the Red Planet. The favourable conditions mean that there is a better chance that any organisms that may have lived two million years ago may still be alive under the planet's surface.

The research, funded by the UK's Science and Technology Facilities Council (STFC) is published in the journal Earth and Planetary Science Letters.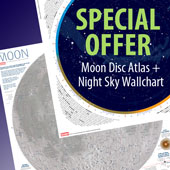 The Planets


From tiny Mercury to distant Neptune and Pluto, The Planets profiles each of the Solar System's members in depth, featuring the latest imagery from space missions. The tallest mountains, the deepest canyons, the strongest winds, raging atmospheric storms, terrain studded with craters and vast worlds of ice are just some of the sights you'll see on this 100-page tour of the planets.


GET YOUR COPY


Hubble Reborn


Hubble Reborn takes the reader on a journey through the Universe with spectacular full-colour pictures of galaxies, nebulae, planets and stars as seen through Hubble's eyes, along the way telling the dramatic story of the space telescope, including interviews with key scientists and astronauts.


GET YOUR COPY


3D Universe


Witness the most awesome sights of the Universe as they were meant to be seen in this 100-page extravaganza of planets, galaxies and star-scapes, all in 3D!


GET YOUR COPY