On Sale Now!





The October 2014 issue of Astronomy Now is on sale! Order direct from our store (free 1st class post & to UK addresses). Astronomy Now is the only astronomy magazine specially designed to be read on tablets and phones. Download the app from Google Play Store or the Apple App Store.





Top Stories





Earthshine used to test life detection method
...By imagining the Earth as an exoplanet, scientists observing our planet's reflected light on the Moon with ESO's Very Large Telescope have demonstrated a way to detect life on other worlds...
READ MORE

Solid buckyballs discovered in space
...Astronomers using NASA's Spitzer Space Telescope have detected a particular type of molecule, given the nickname "buckyball", in a solid form for the first time...
READ MORE

Steamy water-world gets the Hubble treatment
...Hubble Space Telescope observations of a 7 Earth-mass planet find an unusual water-rich world swathed in a thick, steamy atmosphere...
READ MORE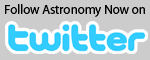 Interview: Giles Sparrow

Author Giles Sparrow presents his latest book Hubble, Window on the Universe, his thoughts on the most iconic Hubble images, and on how the Space Telescope continues to capture our imaginations.
What makes Hubble, Window on the Universe, stand out from the other Hubble books that are also currently available?
Well, the idea of the book was to produce a comprehensive survey of the Universe as seen through Hubble's eyes, which would serve as both a celebration of the telescope's first twenty years of discoveries, and a general "state-of-the-cosmos" survey of astronomy for the interested but non-expert reader. On top of that, we wanted to provide a comprehensive history and description of the telescope itself, and, of course, to include all the very latest images – to the point where we were adding new pictures (including the "Mystic Mountain" in Carina, on the cover) just a few days before going to press.
The other thing that I think makes the book stand out is the large format and design – I hope the overall result is a book that works as both a "coffee table" portfolio and an informative read.
There are thousands of images to choose from, how did you decide which images to use in your book?
Since we wanted the book to be all-encompassing, we obviously needed images that would illustrate all the stages of stellar evolution, the various types of galaxies, and so on. With that as a guide, we concentrated wherever possible on the most recent images – about 70 percent of the images are after Servicing Mission 3b or later, and most simply weren't available when I did my previous project, Cosmos with Quercus in 2006.
We wanted to show how Hubble's view compares with those of the other "Great Observatories" telescopes – notably Chandra for the X-ray realm, and Spitzer for the infrared, so there's quite a few subsidiary images from those telescopes as well, and also to include "sequences" of Hubble images of the same object, to show how the telescope's instruments have improved over time, and can be used to highlight different features. And in places, the brief meant that we had to add a few spaceprobe images for Solar System objects (since it's a book aimed at a broad audience, we didn't really feel we could simply ignore planets such as Mercury and Venus) – but in those cases we again made sure to use some of the latest images available.
Of course because the book is also a celebration of Hubble's long career, we made sure to include some of the "classic" images as well, especially when they linked to key Hubble discoveries – we could hardly miss out the spectacular "Pillars of Creation" images for instance!
How do you think the newly fitted out Hubble will continue to advance our knowledge of the Universe?
The new Wide Field Camera 3 offers a significant upgrade to the old WFPC-2 camera, in terms of both resolution and sensitivity. For instance, WFC-3's new look at the Hubble Ultra-Deep Field region has just turned up the most distant galaxy ever found – 13 billion light years away. It can also reveal new features in relatively nearby objects such as planetary nebulae and galaxies, and provide our most detailed images of planets that aren't currently being studied by spaceprobes.
The Cosmic Origins Spectrograph, meanwhile, gives the telescope completely new capabilities to probe the large-scale Universe. And while it's not necessarily going to produce spectacular images, it should help us to understand the distribution of different types of matter in the filaments and voids that make up the largest cosmic structures. It can also study physical and chemical properties on smaller scales, ranging from hot gas streaming between galaxies, to the atmospheres of exoplanets, and I think we're going to see some exciting results from that in the years to come.
What do you think is the most iconic Hubble image, and which is your own personal favourite?
Well, the aforementioned "Pillars of Creation" – those huge towers of star-forming gas and dust in the Eagle Nebula – is certainly one of the most widely reproduced pictures, and I think it's got an iconic appeal because of what it says to us about the origin of stars like our own Sun. For the same reason I also think that planetary nebulae such as the Helix Nebula, are iconic – they're not only beautiful and informative images in their own right, but also show us the ultimate fate of the Sun.
In terms of an image that sums up the telescope's achievements, I suppose the Hubble Ultra-Deep Field is one of the finest. Packed with galaxies stretching away for billions of light years, it sums up the unimaginable scale of the Universe that Hubble's "Key Project" was designed to measure. Sadly the Cepheid variables in distant galaxies that were actually the basis of the Key Project are rather less photogenic!
As for personal favourites, I'd pick two. One is the amazing star-scape of spiral galaxy Messier 66, released just as we were wrapping up the book – it transforms a distant spiral galaxy into a huge and complex star system like our own Milky Way. The other is far more modest – the blurry image sequence of the dwarf planet Ceres, which transformed what astronomers thought was a large but dead asteroid into a complex world with mysterious markings, surface ice, and a possible atmosphere. As you can imagine, I'm really looking forward to seeing what the DAWN mission discovers when it gets to Ceres in 2015!
Do you think there will ever be a space telescope that has captured the public's imagination as much as the HST has?
Sadly, I doubt it. I think the HST's popularity and iconic status come down to a unique set of circumstances that probably (perhaps hopefully!) won't be repeated. Its troubled early years – from its delayed launch to the discovery of the mirror flaw and the unprecedented 1993 "rescue mission" – put Hubble under almost unique scrutiny from both press and public, so that when it started delivering its spectacular images, there was a wonderful "white elephant redeemed" narrative. The dramas of subsequent servicing missions and intermittent technical crises have helped keep Hubble in the public eye in a way that telescopes without this "human element" can simply never achieve.
Also, the HST is the first telescope of the Internet age. From a scientific point of view, that's had huge benefits and enabled Hubble to become a truly international project – but it's also been a great PR gift to NASA – the steady flow of press releases, downloadable images and free data releases have helped keep the telescope constantly in the public eye, and provided the space agency with a lot of valuable good will through some troubled times.
And of course Hubble is a visible-light telescope, which I think gives people an intuitive understanding of its pictures that I think they miss in images of other wavelengths. However, since the HST was launched, huge advances in telescope technology have allowed ground-based observatories to "catch up". Sadly I doubt there will be the need for another general-purpose, visible-light observatory any time soon – so we'd better enjoy Hubble while it lasts!
Hubble images from the Hubble Gallery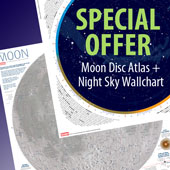 The Planets


From tiny Mercury to distant Neptune and Pluto, The Planets profiles each of the Solar System's members in depth, featuring the latest imagery from space missions. The tallest mountains, the deepest canyons, the strongest winds, raging atmospheric storms, terrain studded with craters and vast worlds of ice are just some of the sights you'll see on this 100-page tour of the planets.


GET YOUR COPY


Hubble Reborn


Hubble Reborn takes the reader on a journey through the Universe with spectacular full-colour pictures of galaxies, nebulae, planets and stars as seen through Hubble's eyes, along the way telling the dramatic story of the space telescope, including interviews with key scientists and astronauts.


GET YOUR COPY


3D Universe


Witness the most awesome sights of the Universe as they were meant to be seen in this 100-page extravaganza of planets, galaxies and star-scapes, all in 3D!


GET YOUR COPY