On Sale Now!





The October 2014 issue of Astronomy Now is on sale! Order direct from our store (free 1st class post & to UK addresses). Astronomy Now is the only astronomy magazine specially designed to be read on tablets and phones. Download the app from Google Play Store or the Apple App Store.





NewsAlert





Sign up for our NewsAlert service and have the latest space news e-mailed direct to your desktop.


Privacy note: your e-mail address will not be used for any other purpose.








Search alphabetically by author
A B C D E F G H I J K L M N O P Q R S T U V W X Y Z


The Heavens on Earth: Observatories and Astronomy in Nineteenth Century Science and Culture David Aubin, Charlotte Bigg and H Otto Sibum


This book is a collection of twelve papers resulting from a workshop held by the celebrated Experimental History of Science Independent Research Group of the Max Planck Institute for the History of Science in Berlin. The workshop's aim was to present the observatory as a centre of scientific measurement and astronomical investigation, and remove the perception of it being an amateur telescope store house in a small garden or monolithic structure sited in a remote location. This aim was achieved...




READ MORE


Developments in Amateur Astronomy BAA DVD


At the end of last year Patrick Moore celebrated 75 years of unbroken membership in the British Astronomical Association. To celebrate this happy and remarkable event the BAA booked the historic Royal Institution Faraday lecture theatre for Saturday November 21st. The tickets sold out very quickly and ten speakers (including myself, covering planetary imaging) were invited to talk about 'Developments in Amateur Astronomy – Past, Present and Future'. High quality video recordings of these talks form the bulk of this splendid four DVD set

...




READ MORE

The 50 Most Extreme Places in Our Solar System
David Baker and Todd Ratcliff

This planet on which we find ourselves is part of a larger, unforgiving and extraordinary environment; it's kind of like growing up all safe and warm but in the middle of a busy road.

...




READ MORE

ET Talk
Fernando J Ballesteros

This somewhat uneven book attempts to investigate how we might communicate with postulated extraterrestrial intelligences, implicit in which is the fact that even if extraterrestrial civilisations (ETCs) don't exist, we will at least learn something about ourselves as we look for new ways to communicate.

...




READ MORE

Mars 3D -
A Rover's-Eye View of the Red Planet Jim Bell


Jim Bell is a planetary scientist working on those intrepid Martian rovers Spirit and Opportunity. But just like you and especially me he has that childlike love of everything 3D. This passion for Mars is rolled out over 160 pages in this beautiful and well-captioned book, with over 60 images in anaglyphic stereo, some in full colour

...




READ MORE

A Question and Answer Guide to Astronomy
Pierre-Yves Bely, Carol Christian, Jean-René Roy


This delightful little volume is written as though the authors loved their subject too much to write it as a textbook. While it's aimed at students and those wishing for a well-rounded coverage, it's full of lovely quirky extras, such as that sunspots shine about as bright as the full Moon!...




READ MORE

1001 Celestial Wonders to See Before You Die Michael E Bakich


With the growth of amateur astronomy, visual observing guides have come and gone, constantly re-inventing the wheel. Some are overly descriptive, while lacking in important information. Other guides are overly myopic, confining their narrative to the appearance of an object as seen by only one size of telescope. And some of the best guides are now hopelessly outdated...




READ MORE

Turning Dust to Gold Haym Benaroya


This work opens with the statement "This book is an historical work based on a group of documents discovered in an old repository that chronicled the settlement of the Moon during that twenty-first century and into the twenty second century". Written from the perspective of the year 2169 the author articulates that the International Space Station became the staging post for a space elevator, the first Moon birth occurred in 2099 and details how families, schools and business were established on the Moon...




READ MORE

Far Out – A Space-Time Chronicle Michael Benson


It's fair to say that these days we are spoiled with the choice of large-format coffee table books which show gorgeous astronomical pictures but from the very outset I was aware that this book is something special. Measuring just under 12 inches square and quite weighty this is a collection of some of the best deep space images ever shown in a single volume. The print quality is absolutely first rate as is the layout, giving a book that is very easy to dip into and marvel at the beauty of the deep sky...




READ MORE

The Complete Guide to the Herschel Objects Mark Bratton


It's time to dust off your telescopes and binoculars, leave your laptops behind and go outside under the stars, for Mark Bratton has set a fantastic challenge – to find over 2,400 objects from the Herschel catalogue. It's a challenge that will appeal to beginners and experts alike...




READ MORE

The Dark Side of the Moon: Werner von Braun, the Third Reich and the Space Race
Wayne Biddle


Wayne Biddle, an American Pulitzer prize-winning reporter, has at last been able to penetrate the murky Nazi past of Dr Wernher von Braun, creator of the Saturn V rocket that enabled the United States to land the first men on the Moon in 1969. US intelligence gathered all the details of how closely he was involved with the ruthless use of slave-labour during the war years, but kept the information secret for half a century while they used his services.....





READ MORE

One Giant Leap: Apollo 11 Forty Years On Piers Bizony


It must be difficult to write a book about the Apollo 11 mission. I'm sure that there is a book that covers every minute detail and I seem to have read quite a few of them, so when I received this book I was not convinced that I would find anything new....





READ MORE


Shrouds of the Night David L Block and Kenneth Freeman


This book, subtitled Masks of the Milky Way and Our Awesome New View of Galaxies, is essentially a chronology of astronomical photography from 1826 to the present day. Whilst the preamble is poorly written, Vera Rubin's preface clearly sets context by explaining that the book is intentionally unconventional. The commentary by the authors occasionally alludes to religious beliefs but these in no way devalue the astronomical enquiry governed by the selection of images included...




READ MORE


Solar System Moons Jurgen Blunck


This work primarily concerns itself with the discovery and subsequent naming of our current tally of planetary satellites; a tally incessantly growing. Indeed, Blunck comments that only 50 years ago, the known moons of the major bodies totalled 28; yet thanks to unmanned space probes and the CCD the score now stands at 170...




READ MORE


The Crowded Universe - The Search for Living Planets Alan Boss


This book surveys the whole field of exoplanet research from an American perspective. Okay, so the author is an American, but contrary to the ethos of cooperation one expects in science the trans-Atlantic exoplanet hunters are portrayed in fierce competition with one another...




READ MORE


The Astronaut's Cookbook: Tales, Recipes and More Charles T. Bourland and Gregory L. Vogt


When you next sit there with your pre-prandial glass of Sancerre, the smell of fresh bread coming from the kitchen, looking forward to your steak au poive, pomme dauphinois, and a bottle of Chateau Petrus, think of the orbiting astronaut, grasping his weightless beverage package, and re-hydrating his freeze-dried thermo-processed space meal...




READ MORE


Women in Early British and Irish Astronomy Mary Bruck


This is the first real account of women that were either astronomers in their own right or assistants that became astronomers during the eighteenth, nineteenth and early twentieth centuries. Essentially the book assesses the period of the Enlightenment when much of philosophy became science and when particularly the grand amateurs led the way in astronomy. Although written in an academic style, the book will appeal to both academia and the general reader...




READ MORE


An Introduction to Radio Astronomy Bernard F. Burke and F.Graham-Smith


This is the third edition of the classic textbook written by two of the world's leading radio astronomers. It provides a comprehensive review of the subject, both in terms of the instruments and techniques employed and the knowledge of the Universe that are revealed by them...




READ MORE

Drifting on Alien Worlds: Exploring the Skies and Weather of Other Worlds Michael Carroll


The oceans of air that planets and even some moons in our Solar System possess are fascinating realms to which this book really does justice. The dynamics, structures and cycles of Earth's turbulent atmosphere and those of other worlds are fully explored along with atmospheric phenomena and instabilities that give these masses of gas their charm and beauty. ...




READ MORE

Tweeting the Universe Marcus Chown, Govert Schilling


As a Twitter addict, I especially enjoy following scientists and science writers and one of my favourite people to follow is Marcus Chown (who also wrote my favourite science book, The Magic Furnace). A few weeks ago I began to notice that he would tweet a series of fascinating science facts under the heading 'Tweeting the Universe'. These would stop as abruptly as they would start, and, unusually for him, he didn't reply to my questions about them. It turned out to be a delightful project he and Govert Schilling, another well-known science writer from the Netherlands, have been hard at work on...




READ MORE

Hidden Universe Lars Lindberg Christensen, Robert Fosbury and Robert L Hurt


'Continuing the excellent writing style and presentation from Eyes on the Skies, Hidden Universe looks at how astronomers use different kinds of telescope to look at the Universe in different wavelengths...




READ MORE

Cosmic Collisions - The Hubble Atlas of Merging Galaxies Lars Lindberg Christensen, Davide de Martin, Raquel Yumi Shida


This large format book by the team at ESO is a collection of galaxy pictures courtesy of the Hubble Space Telescope. Over eighty images, all full colour and many blown up to a full page, easily make this one of the more beautiful books of the year. The text follows the evolution of galaxies, from how they formed, their properties and different types, and their eventual coalescence in mergers...




READ MORE

Amateur Telescope Making In the Internet Age Robert L Clark


Resting in an honoured position on my bookcase are the three volumes of Ingall's classic, Amateur Telescope Making. Their post-war contents encapsulate the ingenuity of amateur astronomers in bending arcane materials to the pursuit of the heavens. I was eager to find out from this book how their equivalents in this 'Internet age' are dealing with the same challenges...




READ MORE

Measure Solar System Objects and their Movements for Yourself! John D Clark


Everyone knows that Venus goes around the Sun, and that the Moon is a quarter of a million miles away from Earth. But did you ever bother to check for yourself that these taken-for-granted assertions are actually true, and how do you do it? This delightful book by John D Clark is really a breath of fresh air in popular science publishing, taking us back to astronomical basics and starting from the beginning...




READ MORE

The Big Questions - The Universe Stuart Clark


The publishers are to be congratulated on the way this book has been presented. I remember that 20 questions was a popular radio programme some years ago but it could never have covered either the range or the expertise contained in this book. Each of the 20 questions is answered in some ten pages as effectively as some of the complete books I have reviewed in the past few years that covered only a part of the subject of an individual question...




READ MORE


Antimatter Frank Close


'The Physics of Angels and Demons' might have been an alternative title for this book, which certainly appears to have been inspired by Dan Brown's novel and its recent film adaptation. Its aim is to provide answers to some fascinating questions. Is the manufacture of an antimatter bomb a practical possibility? Has the US military really shown an interest? Could we one-day use antimatter to power a spacecraft? And could the 1908 Tunguska event have been caused by an antimatter comet?...




READ MORE


Chasing the Sun Richard Cohen


Richard Cohen's Sun is different. Cohen is a journalist, a publisher and a professor of creative writing. The Sun he writes about is the muse of novelists and poets, the guide star of navigators, the object of reverence of a host of primitive religions, the light of our darkness and the inspiration of painters...




READ MORE


Turn left at Orion Guy Consolmagno and Dan Davis


Turn left at Orion has enjoyed enormous success with amateur astronomers and rightly so, since it brought 100 celebrated celestial objects within easy reach of the novice star gazer, with its exceptionally clear guidelines on how to find and observe them. By popular demand, authors Consolmagno and Davis have teamed up again to produce this thoroughly revised fourth edition...




READ MORE


The Story of Astronomy Heather Couper and Nigel Henbest


This book first appeared in 2007 under the title of The History of Astronomy. Although this new edition is not presented in the same format, I am pleased it has retained its bright and breezy quality...




READ MORE


Lunar Meteoroid Impacts and How to Observe Them Brian Cudnik


The 18 November 1999 Leonid Meteor Storm allowed amateur astronomers, for the first time, to record something new occurring on the lunar surface. The sheer volume of meteors streaming through the Earth–Moon environment meant that observers positioned where I was (in the Sinai desert) could count almost one meteor every second and observers elsewhere, where the Moon was above the horizon, could detect a dozen or so faint flashes on the Moon's unlit portion...




READ MORE


The Eerie Silence Paul Davies


In the fiftieth year of the Search for Extraterrestrial Intelligence (SETI), Paul Davies' book is a welcome wake-up call for the search for intelligent life elsewhere in the Universe. Davies, a professor at the BEYOND Center at the Arizona State University and a familiar name in popular science, has got to the nub of the SETI endeavour, highlighting the strengths and flaws of radio SETI (it is easy to do, but with marginally better than a cat in hell's chance of finding anything) and exploring new frontiers where he believes we should be directing our search....





READ MORE


Carnarvon and Apollo: One Giant Leap for a Small Australian TownPaul Dench and Alison Gregg


For 12 years Carnarvon, a desert trading post on the remote north-west coast of Australia, provided NASA's largest tracking station outside the US mainland. Established in 1963, it provided an essential stepping-stone enabling the Apollo astronauts to land on the Moon. Every spacecraft launched from Cape Canaveral passed close to Carnarvon on its first orbit, and James Webb, head of NASA, said its ability to check their flight direction, altitude and velocity was essential to secure the astronauts' safety....





READ MORE


Cosmos & Culture: Cultural Evolution in a Cosmic Context Steven J. Dick & Mark Lupisella


Fourteen of the world's leading astronomers and scientists have come together to produce what could be the most important of the many volumes America's space agency NASA has produced in the study of cosmic evolution following 50 years of human and scientific spaceflight. Many are deeply involved in SETI, the search for life on other worlds, and one of them, Howard Bloom, says evolution is shouting a message at us: get as many species as possible of fish, reptiles and mammals 'off this dangerous scrap of stone and find new niches for life' before the whole experiment of life dies in some perfectly normal cosmic catastrophe....





READ MORE


At the Edge of the Solar System: Icy New Worlds Unveiled Alain Doressoundiram and Emmanuel Lellouch


The dedication may read, 'To Pluto, with our apologies' but by reading on it becomes clear that there is really nothing to apologise for. Despite having its planetary status removed, this book reveals Pluto to be a fascinating and important member of a diverse collection of icy bodies. The outer Solar System and its associated nomenclature can be confusing territory, yet this book clearly and informatively guides you through the menagerie of strange and frigid objects that lurk in the feeble sunlight out beyond Neptune....





READ MORE


Portraits of Astronomers
Lucinda Douglas-Menzies


This book 'does what it says on the tin'. It consists of pictures of astronomers, mainly senior, well-known astronomers, mostly comprising head-and-shoulders shots, and with a heavy UK bias. If you are one of the lucky 38 illustrated, your relatives will no doubt be anxious to purchase a copy of this book....





READ MORE


Space Conquest - The Complete History of Manned Spaceflight Francis Dreer


Haynes are normally associated with their extensive range of car manuals but in recent times they have expanded into other fields, including space. But this book doesn't go into great technical detail about how rockets and spacecraft work, and some of the information is patchy. What the book does have is hundreds of (mainly colour) photographs from the past fifty years of manned spaceflight, from Vostok to the ISS....





READ MORE


Practical Astronomy with your Calculator or SpreadsheetPeter Duffet-Smith and Jonathan Zwart


This beautifully produced, ring-bound book, now in its fourth edition, is a real reference gem for any astronomer or student. It contains just about all the maths you'd ever need for astronomical applications, presented in an exquisitely clear manner. This is no dry book of formulae; it's all firmly aimed at hands-on, 'recipe-book' demonstration of the method of any given calculation and getting you to think about every step.....





READ MORE

Collins Night Sky and StarfinderStorm Dunlop and Wil Tirion


Intended for the beginner or casual astronomical observer, this attractive book provides a guide to the constellations and other celestial features for those using binoculars, small telescopes or even the naked eye. The centrepiece of the book comprises monthly charts, with northern and southern views for each month, as seen in mid-month at approximately 22:00 hours local time. The writing style is clear and uncomplicated, although technical terms are used where necessary, and there is useful glossary....





READ MORE


The Telescope - A Short History Richard Dunn


Conceding that the court is still out on pre-1600 allusions to far-seeing devices, this book quickly moves to the firmer ground of the seventeenth century invention, aware that prior optical experimentation had been rife for many years, including, we discover, work by Galileo himself. Almost immediately improvements to this new device were sought, by some measures very strange to today's standards....





READ MORE

Asteroids and Dwarf Planets and How to Observe Them Roger Dymock


As an experienced asteroid observer, and a former director of the BAA's Asteroids and Remote Planets section, Roger Dymock has all the knowledge necessary to instruct a newcomer in the art of asteroid observing. Fortunately, he has had the patience to assemble this excellent observing manual for any potential student of minor planets and the more distant dwarf planets too....





READ MORE


Choosing and Using a Dobsonian TelescopeNeil English


Following his highly regarded book about refracting telescopes, Neil English, a very experienced observer and long time contributor to Astronomy Now, has now written a book about that icon of modern astronomy, the Dobsonian telescope. He begins with a brief account of John Dobson's life and how, whilst a monk, he began to make Newtonian telescopes supported by a very simple alt-azimuth mount and take these out onto the sidewalks of California to show the general public the beauty of the heavens....





READ MORE


Choosing and Using a Refracting TelescopeNeil English


Dr Neil English is no stranger to the astronomical community or indeed Astronomy Now. His knowledge of telescope optics is highly respected, and here he endeavours to lay down all his knowledge in a concise and thorough manner. He opens the book with a wonderful overview of the history of the telescope, which differs from the usual run of the mill Galileo and Harriot rehash in that it follows through with more information on the evolution of the telescope after its momentous beginnings....





READ MORE


Naming Pluto (DVD) Father Films


This delightful 13-minute film chronicling the naming of Pluto by Venetia Burney (now Venetia Burney Phair) in 1930 is a gentle telling of one of astronomy's memorable human stories...





READ MORE

The Mythology of the Night Sky David E Falkner


I thought I was fairly clued up on basic constellation mythology, but after reading The Mythology of the Night Sky – sub-titled An Amateur Astronomer's Guide to the Ancient Greek and Roman Legends – it turns out I hadn't even scratched the surface....





READ MORE

About Time Adam Frank


There are two parallel narrative streams in About Time. One relates how our human experience of time has evolved from a Palaeolithic bone etched with lunar phases through sundials, clocks, electric telegraph and the invention of time zones to make railway timetables workable. The other unfolds our scientific understanding of time...





READ MORE

Deep Sky Wonders: A Tour of the Universe Sue French


Books with the words 'deep sky' in the title are ten-a-penny, as are coffee table books boasting gorgeous Hubble images. This book by Sky and Telescope columnist Sue French manages to steer clear of the pitfalls of both of these kinds of books with her latest offering, Deep Sky Wonders. Since 1999 French has maintained her monthly column of the same name, and is well-regarded for having extensive knowledge on the subject – and for conveying this in a very readable and easy-to-understand way...





READ MORE


Thomas Harriot: An Elizabethan Man of Science Robert Fox


On 26 July 1609, Thomas Harriot became the first person to make a drawing of an astronomical body with a telescope - over three months before Galileo. Harriot remained an obscure figure in scientific history for well over 200 years after his death in 1621 and it was not until the late twentieth century that he became of international scholarly recognition and study....





READ MORE


Galileo - Images of the Universe from Antiquity to the Telescope Paolo Galuuzzi


Timed to coincide with the IYA's global celebration of the four-hundredth anniversary of Galileo's groundbreaking work in viewing both the Moon and Jupiter, this epic book, sponsored by dozens of institutions and with a preface and forward list that lasts over 20 pages, sets its stall firmly in the realms of coffee table-sized masterpiece...




READ MORE


The Cosmic Keyhole Will Gater


It's not often I come across a book that puts the 'wow!' factor into astronomy. This latest offering from former Astronomy Now contributor Will Gater is certainly one of them. This is a journey through astronomical discoveries past, and what we have learned from and since then. There is plenty new to learn here...




READ MORE


Einstein's Telescope Evalyn Gates


At the heart of Evalyn Gates' exposition is the story of gravitational lensing, and we are in good hands. She writes with authority and clarity. She prepares us in the first three chapters by spelling out some of the central issues in modern cosmology and giving us a whistle stop tour of special and general relativity that is well focused...




READ MORE


Capturing the Stars Robert Gendler


Capturing the Stars is an eclectic collection of imagery compiled by one of the world's leading masters of astronomical imaging and features a potent mix of both amateur and professional offerings. The book is printed in landscape format and its 9.5 x 11 inch size is perfect for the display of this type of material...




READ MORE


Treasures of the Southern Sky Robert Gendler


This large format coffee table book written by the experienced and legendary imagers David Malin and Robert Gendler, along with science writer Lars Lindberg Christensen is an example of what Springer can do if it tries. The book starts with a brief history of astronomy of the Southern Hemisphere as experienced by western Europeans...




READ MORE


Astronomy Manual: The Practical Guide to the Night Sky
Jane Green


Packed and passionate, Jane Green takes us on a brief tour of several thousand years' worth of astronomical history before a detailed examination of the Solar System, then beyond, following it up with techniques in practical astronomy and photography. This book was written not just with instruction and care, but with love...




READ MORE


Astronomical Cybersketching
Peter Grego


Amateur astronomy has been transformed by the personal computer, and the pursuit of astronomical sketching is no exception. Peter Grego has taken on the challenge of introducing observers to this fertile territory in his richly illustrated book...




READ MORE

Galileo and 400 years of Telescopic Astronomy
Peter Grego and David Mannion


I was intrigued by the title of this book from the minute I requested it for review, and I'm certainly glad I picked it up! Galileo and 400 Years of Telescopic Astronomy is the story of science and civilisation, retold for a twenty-first century audience...




READ MORE


Building a Roll-Off Roof Observatory John Hicks


The full title of this book, Building a Roll-Off Roof Observatory – A Complete Guide for Design and Construction, pretty much sums it up. As they say in wood preservative adverts 'it does exactly what it says on the tin'. Therefore, it is not so much an entertaining astronomy read, but a useful construction manual...




READ MORE

Epic Rivalry - The inside story of the Soviet and American Space Races Von Hardesty & Gene Eisman


Dr Sergei Krushchev, son of former Soviet leader Nikita Kruschev, reveals in a long foreword that the launch of Sputnik 1, the world's first satellite, would have been taken for granted in the Soviet Union had it not created such sensational alarm in the United States...





READ MORE

Apollo 12 On the Ocean of Storms David M Harland


More than 40 years ago Apollo 12 made man's second Moon-landing, and it could be as long again before humans return. But David Harland is keeping the memories fresh with a series of books covering each of the landings, this being the second. One can relive the whole mission in 500 dense pages from lift-off to analysing the 74lbs of moon rocks they brought back ("These rocks have been waiting four-and-a half billion years for us" said Alan Bean. "Let's go grab a few")....





READ MORE

Cosmic Challenge - The Ultimate Observing List for Amateurs Philip S Harrington


It's no surprise that most amateur astronomers like a challenge: just tracking down the constellations for the first time is pretty daunting - ask any beginner - so a book highlighting challenging observing targets is likely to prove popular. ..





READ MORE
Astronomical Spectroscopy for AmateursKen Harrison


Ken Harrison is one of the most respected members of the astronomical spectroscopy and solar imaging scene. In this truly magnificent book, Harrison takes you on a journey through the history of spectroscopy, through all of the baseline techniques that an amateur will need to go from imaging any object that a spectra can be obtained from, be that comets, our Sun, stars, planets or even the brief flashes of a meteor, and then concludes with a start to finish methodology, including some very simple mathematics, on how an amateur can design and build their very own spectroscope...





READ MORE

Russian Space Probes: Scientific Discoveries and Future MissionsBrian Harvey, Olga Zakutnyaya


Most of what we hear about Russian space exploration these days seems mostly to relate to resupplying the ISS, but it wasn't always so. Back in the Cold War era, space nerd kids like me had huge interest in lunar, Solar System and Earth-orbit Soviet missions. In a real tour-de-force of Russian space missions, this welcome text starts at the very beginning, even before the famous 'beep-beeping' Sputnik, with high-altitude balloon flights. Although we in the West rarely pay any attention to the facts, pioneering Russian balloon and low Earth-orbit satellites contributed enormously to our understanding of Earth's radiation belts, ionospheric science and cosmic ray research. ..





READ MORE

Explorers of the Southern SkyRaymond Haynes, Roslynn Haynes, David Malin, Richard McGee


Subtitled A History of Australian Astronomy, this book first appeared in 1996 and was a coup de force. It is pleasing that it has been re-released in paperback as original copies have been changing hands for vast sums...





READ MORE

The Earth Moves: Galileo and the Roman Inquisition Dan Hofstadter


With so many books covering Galileo's astronomical feats, Dan Hofstadter's unique book bridges a gap in our scientific and moral understanding of both man and the times. The prologue immediately sets the scene with the day Galileo was summoned to appear before the Roman Inquisition. The charge, simply to account for his published debates on an Earth-centred system of the Universe versus the Sun-centred system...





READ MORE

Soviet Robots in the Solar System: Mission Technologies and Discoveries Wesley T Huntress Jr, Mikhail Ya Marov


This book details the Soviet Union's robotic space programme from the first lunar launch in 1958 to the Mars 96 mission. Beginning with the biographies of directors and chief designers, descriptions of design bureaux and research institutes, together with an account of early rocket development and launch vehicles, this provides a solid background for a detailed account of lunar and planetary missions. Many rare photographs and diagrams are included...





READ MORE

How it Ends - From You to the Universe Chris Impey


There are few certainties in life, but the one thing we can be absolutely sure about is that one day we will die. Not today, nor tomorrow (hopefully) but there is no escape. How it Ends is an in-depth look at possible ways in which the end will come for us mortals and the Universe as a whole. Although at first glance the subject matter may seem a little depressing, morbid even, the author, a professional astronomer at the University of Arizona, manages to bring humour as well as enlightenment to his writing....





READ MORE

The Living Cosmos: Our Search for Life in the Universe Chris Impey


A science without a subject matter is how critics often look upon astrobiology, but that's doing a huge disservice to this burgeoning science. Extremophiles on Earth, the search for the origin of life on our planet, the exploration of potential habitats on Mars and the ocean moons of the gas giants, the discovery of potentially habitable exoplanets and the search for extraterrestrial intelligence all fall underneath its umbrella. Chris Impey has a lot to talk about then in this revised edition of his book....





READ MORE

Photoshop Astronomy (Second Edition) R Scott Ireland


Ask any modern astro-imager which program they use to process their images and there's a very good chance that the answer will be Adobe Photoshop. It's been the mainstay of professional photographers for over twenty years and has gone through several major transformations in that time.....





READ MORE

Cosmic Biology: How Life Could Evolve on Other WorldsLouis Neal Irwin and Dirk Shulze-Makuch


Cosmic Biology is an astrobiology book intended for a popular market, a work based on science but in which speculation has been allowed to romp wildly. Mostly confined to examining the prospects for life in the Solar System, there is almost nothing about exoplanets and how we detect them. Hence, this is astrobiology with very little 'astro' and a lot of biology, laced with planetary science and some fairly painless chemistry, administered on a 'need to know' basis....





READ MORE

Observatories of the Southwest Douglas Isbell & Stephen E. Strom


The 'southwest' in the title refers to the United States (California, Arizona, New Mexico, Texas). This area is home to some of the great observatories of the World, including the historical 200 inch Palomar reflector, the twenty-seven radio dishes of the Very Large Array and the truly gargantuan twin 8.4 metre mirrors that comprise the Large Binocular Telescope. The subtitle A Guide for Curious Skywatchers, indicates that the book is aimed primarily at astronomers (and also the interested layman) visiting the area....





READ MORE


Apollo: Through the Eyes of
the Astronauts Robert Jacobs, Michael Cabbage, Constance Moore and Bertram Ulrich


This sumptuous book features the favourite images from all the Apollo Moon missions chosen by the astronauts themselves, with insightful commentary from many of them, revealing their range of personalities...





READ MORE

Strange New Worlds: The Search for Alien Planets and Life Beyond our Solar System
Ray Jayawardhana

If you're looking for something to truly fire the imagination, then grab Ray Jayawardhana's Strange New Worlds: The Search for Alien Planets and Life Beyond our Solar System from the shelves of your nearest bookshop - you will be glad that you did! ...





READ MORE

The Sun and How to Observe it Jamey L Jenkins


When I first came to solar observing 40 years ago, there was only one book for the practical solar observer – W M Baxter's The Sun and the Amateur Astronomer. This is something the author of this new book acknowledges. Springer has now produced this third book on solar observing for the amateur...




READ MORE


Heavenly Ambitions: America's Quest to Dominate Space
Joan Johnson-Freese


Opening with the questions 'What will the future look like?' and 'What do we want the future to look like?' I naturally expected an interesting discussion about manned missions to Mars and beyond, but instead this book focuses on Earth orbiting satellites, space weapons and defence systems...




READ MORE


The Search for Life Continued: Planets Around Other Stars
Barrie W Jones


In September the British Interplanetary Society (BIS) held a seminar entitled 'Project Daedalus: Three Decades On'. This re-examined the famous interstellar probe study, carried out by the BIS in the mid-1970s, updating what has been learned since in terms of exoplanets, technological advances and how these new developments might influence any future designs. I took this book with me to show some of the delegates. An astronomer and planetary scientist there immediately felt it would be an ideal text for his students. That comment in itself speaks volumes about Barrie Jones' work...




READ MORE


Pluto - Sentinel of the Outer Solar System
Barrie W Jones


Pluto: Sentinel of the Outer Solar System is very well suited to someone coming to the subject without much prior knowledge. It clearly explains the formation of Pluto and the Edgeworth-Kuiper Belt of which it is part...




READ MORE


Heaven's Touch - From Killer Stars to the Seeds of Life, How We Are Connected to the Universe James B Kaler


"Please enjoy the tour," says James Kaler at the beginning of his book. With the avuncular Professor as our guide, we are taken on a whirlwind tour of the Universe as we know and understand it and how, possibly, we came to be and very nearly not to be. He has a pleasingly straightforward style and, wherever possible, tries to steer clear of complex scientific jargon...




READ MORE

Viewing the Constellations with Binoculars Bojan Kambic


The first thing to hit you about this book is its size. It's big, and I mean very big; in fact, I have never seen a book in this series remotely approaching this size! There are more than 500 pages and with dimensions of 180 x 255 x 30-mm there is plenty to read: more than 500 illustrations and more than two hundred thousand words of text! While you may not have heard of the author Bojan Kambic he is well known in Slovenia as a populariser of astronomy...




READ MORE

The 100 Best Astrophotography Targets Ruben Kier


Astro-imaging has grown enormously in popularity in the last decade thanks to the ready availability of an impressive variety of affordable CCD cameras and Digital SLRs, as well as excellent image processing software. Accordingly, there is now a wealth of literature, both in the form of published books and articles available online, to suit the needs of advanced amateurs and novice imagers alike. So I found myself asking the question; "Is there really a need for yet another book on the subject of astrophotography?" To my great surprise I think the answer is an unreserved 'yes'.




READ MORE

The Cosmic Connection Jeff Kanipe


This book gives a vivid account of the many ways in which human life might suddenly become extinct as a result of its dependence on natural phenomena...




READ MORE

Stargazing basics -
Getting Started in Recreational Astronomy
Paul Kinzer


Paul Kinzer's style of writing in Stargazing Basics could be described as very 'recreational', and his book is a very easy read. He begins by explaining why he wrote this book, and it is clear that he enjoys astronomy for pleasure, and wants to share this with the reader. At times you can sense the writer's frustration at the bad advice often given to new observers

...




READ MORE

Exoplanets: Finding, Exploring and Understanding Alien Worlds
Chris Kitchin


This book by astronomy writer and BBC The Sky at Night regular Chris Kitchin examines the various methods used to detect and analyse exoplanets. It also explores topical subjects such as the environments on such planets, where they are found and whether they could make a good home-from-home for humans. Kitchin's obvious expertise in this field means he goes into significantly greater depth than other books on the subject...




READ MORE


The Radio Sky and How to Observe It Jeff Lashley


Clouds are the perennial problem with astronomy in the UK. Jeff Lashley, a tech support engineer at the National Space Centre, may have the solution with radio astronomy. Starting with the physics of the Sun, he dives straight in at the deep end and holds you there for the remainder of the book, with no respite. This, alongside explanations of Jupiter and its structure and meteors and how they slice through our atmosphere, lays the groundwork for the rest of this quite excellent book.....





READ MORE


The Georgian Star Michael Lemonick


This is an engaging and accessible biography that not only describes the lives and work of William and Caroline Herschel, but also gives insights into the way they thought about astronomy, which was quite unique for their time...





READ MORE

David Levy's Guide to Eclipses, Transits, and Occultations David Levy


The first thing to say about this book is that it is not a heavyweight or a comprehensive tome. It consists of only 177 pages and some 60,000 words of text. Eighty percent of the book is about eclipses, mainly solar ones, with 25 pages covering eclipses of the Moon.....





READ MORE


Victorian Popularizers of Science: Designing Nature for New Audiences Bernard Lightman


It was in Victorian Britain, with its increasingly literate population, abundant discoveries and inventions, that the provision of science for popular audiences first assumed a serious cultural significance. And while Bernard Lightman in this detailed and scholarly study deals with a wide spectrum of popular science, it is his chapters dealing with the popularisation of astronomy which will be of special interest for AN readers...





READ MORE

Exploring the Unknown Vol VIII: Human Spaceflight John Logsdon


This seventh volume of NASA's definitive history is timely, covering human spaceflight in the fortieth year since the first Moon landing. It has the full text of President Kennedy insisting in secret talks with the head of NASA in 1962 that putting a man on the Moon ahead of Russia must have top priority after defence.

..




READ MORE

Deep Space Propulsion: A Roadmap to Interstellar Flight
K F Long


Back in 1978, members of the British Interplanetary Society presented the results of Project Daedalus, an epic five-year design study for a starship, to make the point that - cost excepted - it wasn't beyond the bounds of realism to one day voyage between the stars with current or near-future technology (e.g. nuclear fusion)...





READ MORE

Meteors and How to Observe Them Robert Lunsford


This guide to observing meteor showers contains much useful information for a newcomer to meteor observing, especially with regards to practical advice relating to meteor watches. One third of the book covers the major showers; another third the lesser known showers, all with useful charts included to show the radiant locations and their daily motion...





READ MORE


Deep Sky Video Astronomy Steve Massey & Steve Quirk


This is a very practical book from which even the most experienced video astronomers will be able to learn and gain new ideas for their deep-sky videography. Massey and Quirk help their readers to understand the nature of video and video cameras and in the first two chapters, CCD image sensors, interlaced TV images, video resolution and colour versus monochrome sensors are explained...




READ MORE


A Spectroscopic Atlas of Bright Stars: A pocket Field Guide Jack Martin


For many years amateur astronomers have contributed to the science of astronomy by measuring the brightness of stars, photometry. There is now a move afoot for some of the more advanced amateurs to move into the field of astronomical spectroscopy. This book is a tentative step in that direction...




READ MORE


Exploding Superstars Alain Mazure & Stephane Basa


Never have I read a book with such a misleading title. Yes, while Exploding Superstars does contain a couple of chapters on supernovae and gamma-ray bursts, it is clear that the authors have gone ahead and written a book about cosmology, with supernovae playing just a tangential part in what they can tell us about dark energy, the first stars and galaxies, and the ultimate fate of the Universe...




READ MORE


Clocks in the Sky - The Story of Pulsars Geoff McNamara


Presenting the story of pulsars might have been a difficult task in view of its history, which in astronomical terms is relatively short, being contained entirely within the period from 1967 to the present day. It is also a very human story in spite of being rather specialised from an astronomical point of view...




READ MORE


Frontiers of Propulsion Science Marc G Millis and Eric W Davis


The stars our destination: will we ever be able to venture out into deep space and voyage to nearby stars? Expanding on this month's article about Project Icarus (pages 35–37), this hefty tome examines our current knowledge of advanced spacecraft propulsion as well as probing the possibilities of physics. Readers should be forewarned that the treatises inside this book are highly technical, but for those with a technical background and an interest in advanced propulsion this is an essential book...




READ MORE


The Caldwell Objects and How to Observe Them Martin Mobberley


The book begins with an introduction discussing the origin of the list and saying something about its creator. This is followed by 212 pages of text, maps and images describing the objects themselves. Two pages are devoted to each, with three pairings – the Rosette Nebula and the associated cluster NGC 2244, for example – being covered together. These pages provide notes on the objects, such as magnitude, location and size, in addition to guidance on the telescope aperture required, suggestions for star-hop starting points and potential CCD/DSLR imaging strategies....





READ MORE


Cataclysmic Cosmic Events and How to Observe Them Martin Mobberley


Martin Mobberley's book is very attractive not only in explaining the technical detail of cataclysmic phenomena but also in the promotion of useful observing projects for amateurs to undertake...





READ MORE



Hunting and Imaging Comets Martin Mobberley


Martin Mobberley is a well-known author of practical astronomy books having written seven previous Springer titles. This, his most recent offering, is packed with a wealth of information to aid both would-be comet discoverers and observers alike. The author is certainly well qualified to write about comets having attempted to discover a comet back in the early 1980s and over the intervening years having known many of the other amateurs bitten by the same comet 'bug'....





READ MORE


GOTO Telescopes Under Suburban Skies Neale Monks


Another extensively illustrated and useful book in Springer's Practical Astronomy series, GOTO Telescopes Under Suburban Skies is to be welcomed for more than one reason. First, it conveys the important message that the urban amateur astronomer need not stay in an armchair or sit at a keyboard without ever going out under what might be indifferent skies; and second, it brings together a fulsome list of targets, arranged by season, to tempt the observer into doing more with that telescope sitting in the garage, be it a GOTO instrument or one less sophisticated....





READ MORE

Chasing Shadows Clemency Montelle


This highly technical book, subtitled Mathematics, Astronomy, and the Early History of Eclipse Reckoning, is a unique account of how ancient cultures used mathematics to work out the phenomena of eclipses, their frequency, positioning in the sky and philosophical relevance. Dr Montelle's book draws for the first time on ancient scripture as evidence and, at the end, the reader is in no doubt that mathematics was not invented, it was discovered.....





READ MORE

Can you play cricket on Mars? Patrick Moore


This book is essentially an eclectic mix of short essays (one as short as 40 words!). Sir Patrick uses simple (sometimes oddball) engineered questions as a vehicle to deliver snippets of information on all aspects of his astronomical knowledge and personal encounters....





READ MORE

Countdown! Or, How Nigh is the End Patrick Moore


This revised edition nearly didn't appear! The end of the world was supposed to have taken place on 31st December 1999! But thankfully the world did not end due to any bite of the millennium bug or time warped sect and the book has appeared. Patrick takes hold of a run of stories concerning eccentrics, free thinkers and a host of chaotic bloomers and settles us down in our comfy armchair to read.....





READ MORE

Patrick Moore's Data Book of Astronomy Patrick Moore and Robin Rees


Patrick Moore's Data Book of Astronomy is a successor to both the Guinness Book of Records in Astronomy and the Astronomy Data Book and, as such, it has amassed a staggering amount of information amidst its nearly 600 pages. It is a solid brick of a book densely and meticulously constructed of myriad facts concerning everything in our Solar System and beyond...




READ MORE

The Sky At Night Patrick Moore


Over the years, The Sky At Night books have served an important role. Apart from mirroring the programmes, they have accurately chronicled the events of the space age and this new volume, number 13, is no exception. It takes us from autumn 2005 through to summer 2009, a period that has effectively signalled the end of the 'space age' and confirmed the 'information age'.....





READ MORE

Introduction to Cosmology and Astronomy Ian Morison


There's a lot to understand about modern astronomy, and this handily sized book has a good go at covering pretty much all of it in just 341 pages! It's not the first to embark on a complete introduction to astronomy and cosmology, but it's certainly one of the better offerings

...




READ MORE

The Cambridge Atlas of Herschel Objects James Mullaney and Wil Tirion


The book format is very similar to that of the Cambridge Double Star Atlas, with a set of superbly drawn charts by Wil Tirion marking around 2,500 deep sky objects discovered by the Herschels along with stars down to magnitude +7.5. A nice touch on the charts is the labelling of objects in blue and galaxies in orange so they show up under a red torch. There is also an extensive appendix relating the Herschel numbers to their more common NGC numbers. The brief introduction on the history of the Herschel objects includes a table with descriptions of the authors' favourite 215 objects...




READ MORE


Full Meridian of Glory Paul Murdin


This superb book, subtitled Perilous Adventures in the Competition to Measure the Earth, is a fascinating account of the navigational and astronomical work instructed by the French Government to the Paris Academy of Sciences from the seventeenth to nineteenth centuries...




READ MORE


Secrets of the Universe Paul Murdin


Profusely illustrated in colour with some excellent photographs and diagrams, the text moves smoothly from local matters – the Earth, Moon and other planets – to stars, nebulae and galaxies, emphasising the discoveries by which we began to understand them. Each section begins with a brief history and proceeds to the modern view so that all can be read separately without waiting for the contents of a later section to provide back-up...






READ MORE


Mapping the Universe Paul Murdin


Subtitled An Interactive History of Astronomy this tactile book immerses you into the story of astronomy from Stonehenge and other ancient astronomical buildings, clocks and telescopes, through an Earth-centred Universe and astronomy's relationship with the church, eminent names including Copernicus, Brahe, Galileo and Kepler, all the way to modern astronomy and the likes of the Hubble, Spitzer and Chandra space telescopes...




READ MORE

N

Incoming! Or, Why We Should Stop Worrying and Learn to Love the Meteorite Ted Nield


I'm already a meteorite lover so when this book landed on my desk I wondered if I would learn anything new. I did.....





READ MORE


Mars: A Cosmic Stepping Stone - Uncovering Humanity's Cosmic Context Kevin Nolan


First impressions: if you want a digestible compendium of state-of-the-art Mars research, this is the book...





READ MORE

Stars Above, Earth Below: A Guide to Astronomy in the National Parks Tyler Nordgren


Tyler Nordgren is an astronomer who is very at home in the wilderness, camping and enjoying his surroundings whether it is by day or night. This book charts his quest to visit twelve national parks in the USA and write a diary of a number of cultural points alongside descriptions of night sky objects observed from the various locations.....





READ MORE


Cosmos: An Illustrated History of Astronomy and Cosmology John North


In his introduction to this new edition of his 1993 opus, John North states that very few cultures have been ignored. In my opinion, not one has been ignored. This vast volume takes the story of astronomy from pre-historic years through to 2005 and the results from the Cosmic Background Explorer (COBE) and Hubble Space Telescope. The book avoids dismissal of astrology but moreover gives this matter a credible airing. It brings together a compendium of evidence from all corners of the globe.....





READ MORE

Galileo Goes to Jail: and other myths about science and religion Ronald L. Numbers


It is important for scientists to remember that science, just like any other human activity, generates myths about itself, and most especially, about its perceived historical origins. And one myth that is being actively promoted in some quarters today, and which only dates back to the late Victorian period, is that science had to somehow break free from the superstitious shackles of the Christian region before it could develop.....





READ MORE


Searching the Stars: The Story of Caroline Herschel Marilyn B Ogilvie


Female astronomers have had to overcome all kinds of social and educational barriers unknown to men in attaining a high level of proficiency in astronomy, and Caroline Herschel was a prime example. Dedicating her life to assisting her brother William and latterly her nephew John in their surveying of the heavens...




READ MORE


Observing the Night Sky with Binoculars Stephen O'Meara


As someone who is more familiar with big telescopes that have much smaller fields of view, I was a little cautious about this book's title. I really didn't think that I would get much pleasure from reading about what you could see with a pair of binoculars. However, O'Meara's book really did keep me interested from the outset...




READ MORE


Observing the Solar System with Binoculars Stephen O'Meara


Those who have heard Steve O'Meara speak at AstroFest will know of his engaging personality and infectious enthusiasm for his subject, which is usually, as here, visual observing in the traditional manner. He often describes himself as "A 19th-century astronomer in the 21st-century" – not there is anything backward-looking in his approach...




READ MORE


The Secret Deep Stephen O'Meara


Stephen James O'Meara is unquestionably one of the most celebrated visual observers of our age. Originally a planetary observer, in the past decade he has turned his attention to the treasures of the deep sky using refractors that are small even by modern standards. Having written a few well received books on the Messier, Herschel and Caldwell objects, I was expecting good things for this new book from the get-go. I wasn't disappointed...




READ MORE


Star Vistas - A Collection of Fine Art Astrophotography Greg Parker & Noel Carboni


Greg Parker and Noel Carboni are two names that will be familiar to anyone involved in astro imaging. Their collaboration via the Internet, with Greg imaging from his New Forest Observatory and Noel transforming the raw image data into spectacular deep space images from Florida needs no introduction...




READ MORE

The 4% Universe Richard Panek


If anything, Richard Panek's new book shows that the story of how discoveries are made is just as exciting as the discoveries themselves. At its heart it's the story of scientists who made unexpected discoveries that challenged what we know about the Universe. ..





READ MORE

Moonshot Dan Parry


If you already have a good knowledge of the Apollo 11 mission, then it's probably not essential that you read Moonshot. For everyone else there is plenty to enjoy in Dan Parry's book...





READ MORE

The Power of Stars
Bryan E Penprase


Subtitled, 'How Celestial Observations Have Shaped Civilization', this book is an enthralling account that takes the reader through a vast array of cultures and their beliefs. The subject matter is very en-vogue at the moment with a plethora of books attempting to decipher new ancient and cultural evidence that seems to be emerging on a daily basis. As each succeeding generation adds a new interpretation, so the world appears to be getting closer to the truth of the ancients. ...





READ MORE


A User's Guide to the Meade LXD55 and LXD75 Telescopes
Martin Peston


Unquestionably the Meade LXD series of telescopes and mounts have revolutionised GOTO systems, and Martin Peston can certainly call himself one of the world's leading experts on these mounts and their associated control. His book can best be described as a user manual on steroids, and quite probably something that anyone with an LXD mount should own as a reference...





READ MORE


Falling Stars: A Guide to Meteors and Meteorites
Mike D Reynolds


This charming little book certainly lives up to its description of being "A straightforward and practical guide to all aspects of meteors and meteorites". Written in simple but not condescending language, this book is ideal for the beginning astronomer. It provides a detailed list of what you need for a dedicated meteor watching session as well as how to take notes on your observations, including meteor class, brightness, colour and length of trail, for example...




READ MORE

Making Every Photon Count
Steve Richards


Steve Richards' images and online presence are well-known and, in taking the brave step to self publish this book, he has put into words and pictures just how he creates his superb images. The book has a forward by none other than Sir Patrick Moore praising the approach Steve has taken, which unlike many other imaging guides and tutorial products, really does set out to lead the absolute beginner through all the steps of the imaging process...




READ MORE

The Monthly Sky Guide
(8th edition)
Ian Ridpath and Wil Tirion


Some introductory astronomy texts deserve to last the test of time. Ian Ridpath and Wil Tirion – two consummate professionals in the field – have teamed up to produce an exemplary text with first rate illustrations to inspire the beginning sky gazer. One can never take the responsibility of gently guiding a novice into the brave new world of amateur astronomy lightly, and as a consequence it is vitally important that the facts presented are accurate and clearly rendered. That is exactly what you get with this little gem of a book...




READ MORE

Apollo 11 - Haynes Owners' Workshop Manual
Christopher Riley & Phil Dolling


As every car owner knows, the ultimate guidebook to their pride and joy is the Haynes manual. These stalwarts of the garage forecourt cover the ins-and-outs of what goes on under the bonnet. Now translate that concept to the largest engineering project in human history, one with over seven million engineered parts, and a team of 400,000 individuals who put a 'twin stand-up/seater' module on the surface of the Moon with barely the power of a pocket watch in terms of computing, and the engineering capabilities of the 1960s, and you have the Haynes manual for Apollo 11...




READ MORE

Astronomers Anonymous
Steve Ringwood


Steve is no stranger to Astronomy Now readers. He has been writing entertaining stuff for decades and my first conscious recollection of a highly memorable Ringwood piece was his write up, in the BAA Journal, of a provincial meeting at Loughton during Patrick Moore's presidency in August 1983...




READ MORE

Packing for Mars – The Curious Science of Life in Space
Mary Roach


When Ed White ventured out for the first-ever NASA space walk, he enjoyed it more than anyone had expected. So much so that Mission Control had serious difficulty getting him back inside. White was exhibiting one of the first recorded cases of 'space euphoria'...




READ MORE

Starlight: An introduction to Stellar Physics for Amateurs
Keith Robinson


There's no escaping it: starlight, in its various guises, is the way in which we learn about much of the cosmos. In this lovely text on the physics of stars, Keith Robinson takes us by the hand in engaging and easy-to-understand language through topics that, at first glance, appear daunting. It's nice to see mathematics explained at the very beginning of the text, so that even those with little maths to their name can quickly get up to speed...




READ MORE

Planets: A Very Short Introduction
David A Rothery


As you might imagine, I have read a number of books about the planets and our changing understanding of exactly how they formed, how they are today and what they can tell us about the Earth and its place in the cosmos. Well, don't let the sub-title of this book give you an impression that it is somehow not of any real value...




READ MORE

The Tunguska Mystery
Vladimir Rubtsov


On 24 June 1908 an object exploded above the skies of Siberia, flattening some 2,000 square kilometres of forest. But what exactly was this body and how does it relate to other phenomena observed at the same time? For example, its arrival was preceded by strange electromagnetic atmospheric phenomena, some surviving trees showed accelerated growth, radiation levels peaked and there are curious enrichments of rare elements in the soil...




READ MORE


DVD: Cosmos Carl Sagan


Carl Sagan's hit television documentary series became the most watched public service television broadcast in the United States when it was first aired in 1980. Since then it has gone on to be seen by over 600 million people in more than 60 countries, and this is its first DVD release in the UK. I have to admit I had only ever seen snippets of the show, but of course knew of the legendary Sagan, so I was quite excited to get this chance to watch Cosmos for the first time. I wasn't disappointed...




READ MORE

The Race: The Story of the Moon Race between Russia and America James Schefter


Competition motivates, and the space race between the two twentieth century superpowers, the USSR and the USA, ended with twelve men walking on the Moon between July 1969 and December 1972. James Schefter was in the thick of it, a journalist for Texas' Houston Chronicle. He interviewed the astronauts. He reported on the launches. He has talked with Sergei Khrushchev, the son of the USSR Party Chairman, and with Roger Launius, the NASA historian. But what is more important is that he knows how to tell a good story...






READ MORE

Atlas of Astronomical Discoveries Govert Schilling


I

n 2006, the IAU conference in Govert Schilling has put together a really fine catalogue charting the major astronomical discoveries from 1609 to 2008. Effectively, he covers the age of the telescope and I am pleased that there are some wonderful large colourful images to support it...






READ MORE

The Hunt for Planet X Govert Schilling


I

n 2006, the IAU conference in Prague that sealed the fate of Pluto failed miserably to educate the public as to the nature of planets and dwarf planets. Govert Schilling's new book cuts hrough the confusion like a knife to tell the story of the Solar System's outermost bodies

...




READ MORE

Eyes on the Skies Govert Schilling and
Lars Lindberg Christensen


The attractive Eyes on the Skies – 400 Years of Telescopic Discovery is one of the most accessible books I have ever read. Released as part of the International Year of Astronomy, it brings the reader a history of telescopes from their beginnings to the present day...




READ MORE

Comets and How to Observe Them Richard Schmude


Richard Schmude's passion for astronomy, and the chemistry of comets in particular, brings to the table a book that covers almost every point in the comet observer's arsenal. Kicking off with an overview of standard naming nomenclature, he deftly moves into a review of the laws of orbital mechanics, without diving too deeply into the mathematics, and in a way in that everyone should easily grasp...




READ MORE

We Are Not Alone - Why We Have Already Found Extraterrestrial Life Dirk Schulze-Makuch and David Darling


I was rather incredulous of the subtitle of this book: Why We Have Already Found Extraterrestrial Life. Really? This was news to me. I had to read more!..





READ MORE

Weird Astronomy: Tales of Unusual, Bizarre and Other Hard to Explain Observations
David A J Seargent


This book comes from astronomy author David Seargent, and is loosely based on a selection of his past articles published in the magazine Southern Astronomy;, later Sky and Space. The book still retains the disjointed, separated feel of a column but luckily this suits the subject matter and the read becomes reminiscent of a set of case studies involving the astronomically weird, wonderful, controversial and mysterious.....





READ MORE

Martian Outpost - The Challenges of Establishing a Human Settlement on Mars
Erik Seedhouse


Predicting the future is always a gamble. With several of the previous incumbents of the White House stating the intent to return first to the Moon and then on to Mars, many would have hoped that the future would have happened by now. But rumblings of budget cut proposals make the prospects seem as distant as ever. With Erik Seedhouse's book, the planning and requirements for such a complex and difficult mission are laid out for all to see....





READ MORE

Space Probes: 50 Years of Exploration from Luna 1 to New Horizons
Philipe Séguéla


Organised by destination (in order: the Moon, Venus, Mars, giant planets, Mercury, the Sun, comets, dwarf planets and asteroids), the sequence at first seemed a little haphazard and given the title I expected the missions to appear to chronological order. It soon became clear that the planetary objects at least are presented in the order in which humans sent probes there (for those who like to follow timelines there's a handy chronological chart in the appendix).....





READ MORE

A Passion for the Planets
William Sheehan


This book is not only a personal diary but also a signpost to further studies on the ancients' views of the celestial heavens and, in particular, the planets. The first of a trilogy, the subtitle perfectly sets the scope: Envisioning Other Worlds, from Pleistocene to the Age of the Telescope...





READ MORE

The Kaguya Lunar Atlas
Motomaro Shirao and Charles Wood


The Japanese Kaguya mission to the Moon launched in 2007, spending two years observing our nearest neighbour before it was directed to impact the lunar surface. One of Kaguya's unique features was a HD television camera that provided views of the lunar surface akin to what an astronaut would see. Thanks to some clever image processing by Motomaro Shirao that turns the HD video footage into wide-field stills, Shirao and co-author Chuck Wood – a lunar expert for the Planetary Science Institute in Arizona – present this pictorial chronicle of Kaguya's adventures....





READ MORE

Confessions of an Alien Hunter
Seth Shostak


With panache and humour the SETI Institute's senior astronomer Dr Seth Shostak regales the reader with the life and times of a scientist whose day job is to look for aliens. Sporting a forward by SETI pioneer Frank Drake, Shostak's book reveals what would really happen if we detected a signal from extraterrestrials, using the false alarm of 1997 (when signals from the newly-launched SOHO spacecraft were for a short time mistaken for the real thing) as an example.....





READ MORE

Carl Sagan: A Biography
Ray Spangenburg and Kit Moser


Carl Sagan was an amazing person; a tremendous scientist and the best populariser of science that has ever lived. He was a complex man, steeped in scientific rigour and yet possessing a great imagination, whose quest to explore the planets and search for life sometimes got in the way of his personal life, at least until he met his third wife, Ann Druyan....





READ MORE

Searching For Extraterrestrial Intelligence: SETI Past, Present and Future
H Paul Shuch


Among the books on my desk at home is a copy of Iosif Shklovskii and Carl Sagan's Intelligent Life in the Universe, which was the first ever popular science book published about SETI, in 1966. It is fascinating to see how much has changed, and how much hasn't changed, with the arrival of this hefty tome nearly half a century later...





READ MORE

Horizons of Cosmology: Exploring Worlds Seen and Unseen
Joseph Silk


This is not a book for beginners, but those with some grounding in stellar physics and also those who dislike equations can expect a delicious feast of mysteries and ways to solve them in store. I found it difficult, but incredibly rewarding, with some of the best 'Eureka!' moments I've yet experienced, especially in understanding dark matter.....





READ MORE

Meteorites
Caroline Smith, Sara Russell and Gretchen Benedix


Meteorites - rocks from space that have fallen to the Earth - provide a unique insight into conditions present during the formation of the Solar System. They originate from asteroids, the Moon and Mars, and as a result can tell us a lot about how our local planetary neighbourhood has evolved....





READ MORE

Hubble: Window on the Universe
Giles Sparrow


Hubble, Window on the Universe is a hefty tome, measuring 37 x 30 x 2.5 centimetres and thus landing it squarely in the 'coffee table' genre of books, but in terms of presenting Hubble images, the bigger the better in my opinion!....





READ MORE

Observing and Cataloguing Nebulae and Star Clusters Wolfgang Steinicke


There are probably two catalogues well known to most deep sky observers; those of Messier and the New General Catalogue (NGC) of John Dreyer. Whilst the history of Messier's catalogue has been well covered in numerous books the story of the New General Catalogue is not as well known. In this large tome Wolfgang Steinicke sets out to remedy this unfortunate state of affairs. Subtitled From Herschel to Dreyer's New General Catalogue it sets out to chart the history of the discovery of nebulae from the pioneering catalogues of Sir William Herschel through to the last of the visual discoveries that made up the NGC......





READ MORE

Live TV From the Moon Dwight Steven-Boniecki


Television has always been associated with hysteria, no doubt because if only you can get yourself on it, you are assured of instant personal celebrity. Dwight Steven-Boniecki was born in Sydney, Australia, only months before Neil Armstrong stepped on the moon in July 1969, but has neatly captured the spontaneous marriage between space exploration and television. They started life together and grew up by feeding upon one another.....





READ MORE

One Small Step Jerry Stone


One Small Step is a truly commemorative 'souvenir' of the first Apollo Moon landing, which celebrates its fortieth anniversary this July as part of the International Year of Astronomy...





READ MORE

Atlas of the Messier Objects Ronald Stoyan,
Stefan Binnewies, Susanne Friedrich and Klaus-Peter Schroeder


Messier's catalogue is the most famous and popular collection of 110 deep sky objects, ranging from galaxies and nebulae to star clusters. Previous publications by Mallas and Kreimer, Glyn-Johns and O'Meara have more than ably informed and guided observers in the past...




READ MORE

How Spacecraft Fly Graham Swinerd


There are hundreds of satellites orbiting the Earth, but how are these satellites designed and controlled? What hazards do they face and how do they get into orbit in the first place? Once the fundamental principles and basic orbits have been described, the author goes on to examine real orbits, as he puts it. These involve dealing with gravity anomalies, extraneous third body forces, aerodynamic forces and solar radiation

...




READ MORE


The Scientific Exploration of Mars
Fredric W Taylor


This is a brilliant book! Professor Fred Taylor of Oxford University - a veteran of many robotic missions to the planets including Viking, Mars Express, Venus Express and the Galileo mission to Jupiter - has chronicled our exploration of the red planet in erudite and accessible fashion...




READ MORE

Stepping Stones to the Stars: The Story of Manned Spaceflight
Terry C Treadwell


The story of a Russian space drama matching in excitement NASA's Apollo 13 is told for the first time in this latest history of manned spaceflight. The facts and figures of every manned spaceflight from Russia's Gagarin to the final Shuttle missions at the end of 2010 are packed into 220 pages, and most are familiar. But the author has had unusual additions provided by Colonel Vladimir Kondratenko former Commander of Russia's Test Pilot School, as well as NASA's veteran astronauts Hank Hartsfield and Bruce McCandless...




READ MORE


The Cambridge Star Atlas (Fourth Edition)
Wil Tirion


The fourth edition of the Cambridge Star Atlas continues in the tradition of its predecessors in that the star charts are well drawn and clearly labelled. However this new edition also includes some new features not seen in previous editions. These include a map of the Moon for both normal and reversed views for observers with binoculars and small telescopes, along with maps showing the distribution of deep sky objects such as planetary nebulae and galaxies to show how they relate to the Milky Way...




READ MORE


Civilisations Beyond Earth: Extraterrestrial Life and Society
Douglas A Vakoch and Albert A Harrison


This one is a little bit different to the usual tomes on SETI – the Search for Extraterrestrial Intelligence – that fill the bookshelves. For years sections of the SETI community have bemoaned the fact that the social sciences are often sidelined in favour of the hard sciences when it comes to SETI discussion...




READ MORE

Solar Sails - A Novel Approach To Interplanetary Travel
Givanni Vulpetti, Les Johnson, Gregory L. Matloff


In the early twentieth century Swedish chemist Svante August Arrhenius suggested that solar pressure might diffuse life through the Solar System, and in the 1920s Russian scientists Konstantin Tsiolkovsky and Friedrich Arturowitsch Zander wrote that a very thin space sheet, pushed by solar-light pressure, should be able to achieve high speeds in space...




READ MORE


Hubble: A Journey Through Space and Time
Edward J. Weiler


This book describes itself on the dust jacket as "an authoritative account of the observatory that has revolutionized astronomy and photography in our time". Good I thought to myself because there are quite enough coffee table books about the Hubble space telescope that are little more than a collection of attractive pictures...




READ MORE

One Small Step: The Inside Story of Space Exploration
David Whitehouse


Nobody thought that manned space exploration would be easy, or that the rate of progress would be fast. We seem to have had our first race and are now, hopefully, catching our breath before the next big push. Now is an ideal time for a well-considered history of the subject and Dr David Whitehouse, the space scientist and former BBC science correspondent, has provided a superb one...




READ MORE

Advancing Variable Star Astronomy
Thomas R Williams and Michael S Saladyga


Despite the title, this is not a book about variable star observing or about variable stars. It is a book about a group of people who founded, maintained and developed a group of enthusiastic observers. It just so happens that the organisation is the American Association of Variable Star Observers (AAVSO)...




READ MORE

The Isaac Newton Telescope at Herstmonceux and on La Palma
Anthony Wilson


This slim, beautifully illustrated paperback book looks at the history of the Isaac Newton Telescope, formerly sited at Herstmonceux and now at La Palma in the Canary Islands, from its inception in the late forties to the present day. Divided into two sections, the first part covers its conception, the numerous problems and delays that were encountered, and the endless committees that were formed to discuss the various type of optics that it should have...




READ MORE

The Moon in Close-up: A Next Generation Astronomer's Guide
John Wilkinson


This book intends to make use of the geological and topographical discoveries by recent space probes in order to better inform the lunar observer. Chapter One is a general introduction to the Moon. I thought that the section on the Moon's orbit was rather over-simplified and needed beefing up a little, and a diagram would have helped in the part about libration....




READ MORE

Hindsight and Popular Astronomy
Alan B Whiting


Author Alan Whiting attempts to explain where nine astronomy books, published at various times between 1833 and 1929, may have revealed errors by their authors, ranging from Sir John Herschel to Sir James Jeans. "The aim of this highly accessible book", we are told by the publisher "is to develop tools for the non-scientist to evaluate the strange and marvelous results that astronomers report...




READ MORE

Falling to Earth: An Apollo 15 Astronaut's Journey to Earth
Al Worden with Francis French


Falling to Earth is Al Worden's autobiography, written with space historian Francis French. Worden has published the story of his mission as Apollo 15's command module pilot and its immediate aftermath of what came to be known as the 'covers incident' as the centrepiece. With a foreword by Dick Gordon, an epilogue by Tom Stafford and further praise on the back cover from Michael Collins, Buzz Aldrin and John Glenn, Worden has finally received the personal redemption from those that he considers matter most – his fellow astronauts...




READ MORE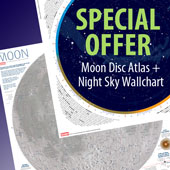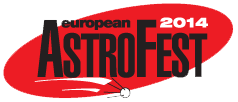 The Universe under one roof. European AstroFest returns to London on February 7 & 8, 2014. The UK's favourite astronomy conference and exhibition. Visit the official website site for more details.

Hubble Reborn

Hubble Reborn takes the reader on a journey through the Universe with spectacular full-colour pictures of galaxies, nebulae, planets and stars as seen through Hubble's eyes, along the way telling the dramatic story of the space telescope, including interviews with key scientists and astronauts.


U.K. STORE


E.U. STORE


U.S. & WORLDWIDE STORE


The Planets

From tiny Mercury to distant Neptune and Pluto, The Planets profiles each of the Solar System's members in depth, featuring the latest imagery from space missions. The tallest mountains, the deepest canyons, the strongest winds, raging atmospheric storms, terrain studded with craters and vast worlds of ice are just some of the sights you'll see on this 100-page tour of the planets.


U.K. STORE


E.U. STORE


U.S. & WORLDWIDE STORE


3D Universe

Witness the most awesome sights of the Universe as they were meant to be seen in this 100-page extravaganza of planets, galaxies and star-scapes, all in 3D!


U.K. STORE


E.U. STORE


U.S. & WORLDWIDE STORE