Top Stories





VLT captures young stars in detail

...details of young stars have been captured in unprecedented detail by the VLT, which could hope to end years of debate on the behaviour of matter in young stellar systems...

Re-writing the cratering history of the Moon

...in two separate reports planetary scientists have presented new insights into the cratering history of the Moon, and used small craters to help date the ages of geological features on Mars...

The hunt is on for
exo-Earths

...observations of the Earth by Venus Express, and supercomputer simulations of dusty discs around Sunlike stars may provide new clues in the quest to detect Earth-sized exoplanets...



Spaceflight Now +





Subscribe to Spaceflight Now Plus for access to our extensive video collections!
How do I sign up?
Video archive

STS-120 day 2 highlights

Flight Day 2 of Discovery's mission focused on heat shield inspections. This movie shows the day's highlights.

Play

STS-120 day 1 highlights

The highlights from shuttle Discovery's launch day are packaged into this movie.

Play

STS-118: Highlights

The STS-118 crew, including Barbara Morgan, narrates its mission highlights film and answers questions in this post-flight presentation.

Full presentation
Mission film

STS-120: Rollout to pad

Space shuttle Discovery rolls out of the Vehicle Assembly Building and travels to launch pad 39A for its STS-120 mission.

Play

Dawn leaves Earth

NASA's Dawn space probe launches aboard a Delta 2-Heavy rocket from Cape Canaveral to explore two worlds in the asteroid belt.

Full coverage

Dawn: Launch preview

These briefings preview the launch and science objectives of NASA's Dawn asteroid orbiter.

Launch | Science

Become a subscriber
More video







The Great World Wide
Star Count
BY DR EMILY BALDWIN
ASTRONOMY NOW

Posted: October 15, 2008
Get ready for the International Year of Astronomy 2009 by joining in with the Dark Skies Awareness cornerstone project The Great World Wide Star Count during the week 20 October to 3 November 2008.
The project is part of the Windows to the Universe program, an international citizen science event that encourages everyone, astronomers and non-astronomers alike, to measure their local light pollution by counting stars in a given constellation and report their observations online. The Great World Wide Star Count is designed to raise awareness about light pollution as well as encourage learning in astronomy.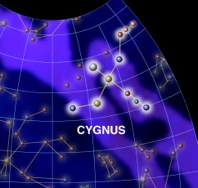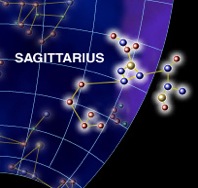 Northern hemisphere observers should count stars in the constellation of Cygnus, while southern hemisphere observers should find Sagittarius. Image: Windows to the Universe.
No prior experience is necessary, and all you need to do is follow these simple steps (detailed instructions and activity packs in eight languages are available on the Windows to the Universe website):
1. Choose your constellation. If you live in the northern hemisphere you are requested to observe Cygnus the swan, while southern hemisphere observers should choose Sagittarius.
2. Find the constellation at night, one hour after sunset. (Advice on how to locate the constellation is provided on the website)
3. Match your night-time sky to one of the magnitude charts given on the website to determine the faintest stars that you can see in your location.
4. Report your results online.
5. View the results of this international event online!

Observers should compare their view of the constellation with the magnitude charts provided. These charts show the view of Cygnus that correspond to magnitude 1 (left), 4 (middle) and 7 (right). Image: Windows to the Universe.
In 2007, people from 64 countries contributed more than 6,600 observations to the inaugural Star Count. In order to build momentum for IYA 2009, the organisers are hoping to double the participation this year. An ideal project to carry out at home, at your astronomy society or to incorporate into school homework over half term, learn more about how to get involved, and view last year's report, at: www.windows.ucar.edu/citizen_science/starcount/.