Spaceflight Now +





Subscribe to Spaceflight Now Plus for access to our extensive video collections!
How do I sign up?
Video archive

STS-120 day 2 highlights

Flight Day 2 of Discovery's mission focused on heat shield inspections. This movie shows the day's highlights.

Play

STS-120 day 1 highlights

The highlights from shuttle Discovery's launch day are packaged into this movie.

Play

STS-118: Highlights

The STS-118 crew, including Barbara Morgan, narrates its mission highlights film and answers questions in this post-flight presentation.

Full presentation
Mission film

STS-120: Rollout to pad

Space shuttle Discovery rolls out of the Vehicle Assembly Building and travels to launch pad 39A for its STS-120 mission.

Play

Dawn leaves Earth

NASA's Dawn space probe launches aboard a Delta 2-Heavy rocket from Cape Canaveral to explore two worlds in the asteroid belt.

Full coverage

Dawn: Launch preview

These briefings preview the launch and science objectives of NASA's Dawn asteroid orbiter.

Launch | Science

Become a subscriber
More video







Sir Arthur C Clarke: 1917-2008
BY EMILY BALDWIN
ASTRONOMY NOW
Posted: March 19, 2008
British science fiction writer Sir Arthur C Clarke has died at the age of 90 in his home in Sri Lanka after suffering breathing problems.
Clarke came to fame in 1968 when his short story The Sentinel was made into the film 2001: A Space Odyssey by director Stanley Kubrick. He was the author of around 100 fiction and non-fiction books which often promoted the idea that humanity's destiny lay beyond the confines of the Earth. He published his best-selling 3001: The Final Odyssey when he was 79.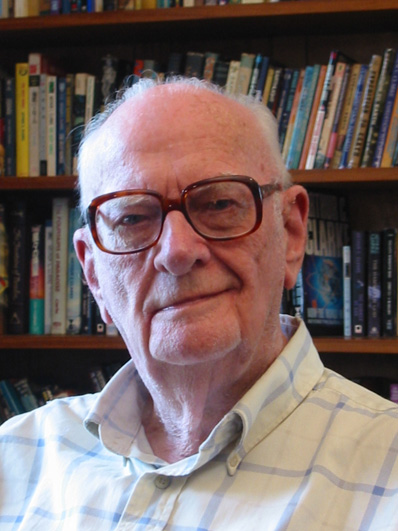 Arthur C Clarke died yesterday evening at the age of 90. Image courtesy of Rohan de Silva.
Clarke was also well-known for making predictions about the future, foreseeing communications satellites, a nationwide network of computers, interplanetary travel and men on the Moon by 1970. Two decades after the first Moon landings, Clarke wrote: "2001 was written in an age which now lies beyond one of the great divides in human history; we are sundered from it forever by the moment when Neil Armstrong and Buzz Aldrin stepped out on to the Sea of Tranquility. Now history and fiction have become inexorably intertwined."
Clarke was born in Minehead, England in December 1917 and joined the British Interplanetary Society while still at school. In 1937 he began his first science-fiction novel about the distant future that was eventually published as Against the Fall of Night in 1953. He spent World War II as an officer in the Royal Air Force and in 1943 was assigned to work with engineers to develop radar. He graduated in 1948 from King's College London with first-class honours in physics and mathematics. In his later years Clarke settled in Sri Lanka and in 1998 he received his knighthood from Queen Elizabeth II.
A statement from Clarke's office said that he had recently reviewed the final manuscript of his latest novel The Last Theorem, co-written with Frederik Pohl, which will be published later this year. He will be remembered as someone who for more than half a century popularised scientific reality through science fiction, and who lived long enough to see many of his predictions realised.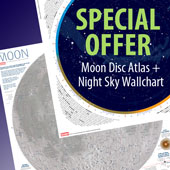 The Planets


From tiny Mercury to distant Neptune and Pluto, The Planets profiles each of the Solar System's members in depth, featuring the latest imagery from space missions. The tallest mountains, the deepest canyons, the strongest winds, raging atmospheric storms, terrain studded with craters and vast worlds of ice are just some of the sights you'll see on this 100-page tour of the planets.


GET YOUR COPY


Hubble Reborn


Hubble Reborn takes the reader on a journey through the Universe with spectacular full-colour pictures of galaxies, nebulae, planets and stars as seen through Hubble's eyes, along the way telling the dramatic story of the space telescope, including interviews with key scientists and astronauts.


GET YOUR COPY


3D Universe


Witness the most awesome sights of the Universe as they were meant to be seen in this 100-page extravaganza of planets, galaxies and star-scapes, all in 3D!


GET YOUR COPY